Education Consulting Services
We are a team of experienced, accredited educators based in Montreal.  Our clients, located in over 75 countries, are students, families, educators, and schools. SchoolAdvice provides bespoke solutions to help people achieve their educational goals and professional objectives.
Fulfill your Education Goals
SchoolAdvice for

Students, Families, Educators, Schools
Admissions
Pre-school -> University
Decisions surrounding school choices for families and students can be overwhelming.  Whether you are a parent looking for the right Elementary School for a son or daughter, or a senior high school student considering Cegep, Junior College, or University, SchoolAdvice is here to help.  Investing in private education is a serious investment. Trust a SchoolAdvice consultant to help you achieve the best results for the family  and your children's future.  Learn more, book a free consultation today.
Guardianship
International students
Unaccompanied minors who plan to attend school in Canada, must have a guardian/custodian in order to apply for a Study Permit and enter Canada. This is a Canadian Federal regulation. The definition of a minor child varies Provincially; it is either 18 or 19 depending on the Province. SchoolAdvice makes the process straightforward and provides all signature ready documents for the family to sign.  Processing time is approximately 7 days.  Learn more..
School Finder
Explore Schools
SchoolAdvice profiles more than 600 schools.  Want to learn about boarding schools in British Columbia, or special needs schools in Toronto? Use our School Finder tools to search for schools by location, pedagogical approach, and more.  Every school profile displays key facts, contact information, tuition fees, links to the school's website, and social media platforms where visitors can get a sense of the school's philosophy, leadership, and the programs they offer. School Finder
SchoolAdvice Prime
Mentoring & Support
As a subscribing client you have a personal professional education counsellor and advisor on your team. Choose to meet weekly online to review progress, map out the week ahead or connect to work on learning strategies. Your personal SchoolAdvisor is available to provide support, advice, and assistance in any education related matter important to you and your family. An excellent additional support layer for boarding students who can reach out 24/7 for assistance. Learn more
Job Network
Career Opportunities
The SchoolAdvice Job Network is focused on career opportunities in the independent and private school network. Find teaching, administrative, and support positions for schools in Canada and beyond. Schools and Employment Agencies may submit a free career opportunity and/or subscribe to a yearly plan for unlimited career posts. Find out more about our International Educator Program for professionals outside of Canada who wish to work in Canada. Job Network..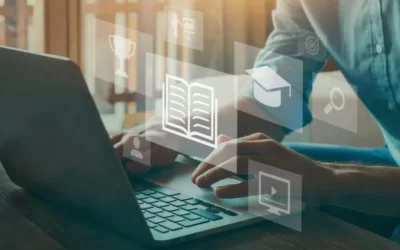 Recent language law reforms in Quebec, known as Bill 96 (Law 14), have been implemented to safeguard the French language. These reforms bring about new restrictions and curriculum changes for English language CEGEPs. Notably, the enrollment of English CEGEP students will be limited to a maximum of 17.5% of the entire CEGEP network. Starting in 2024, English CEGEP students will be required to take five courses in French. Students with a Certificate of Eligibility (COE) have the option to take all five credits as French as a Second Language courses or mix regular courses in French. On the other hand, students without a COE must choose a combination of French as a second language and regular classes in French. Additionally, students without a COE must pass an exam in French called Épreuves uniformes en langue d'enseignement et littérature (ÉULEL) in order to graduate, a requirement also applicable to French CEGEP students.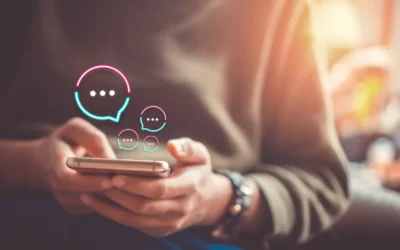 In a post-COVID world, private and independent school enrolment has shifted. While some schools are back on track, many are struggling this year to reach numbers that are necessary to maintain programs and faculty. Based on our own experience at SchoolAdvice, live chat has been the best tool for driving engagement and growing our business. This blog offers private and independent schools some strategies for implementing live chat for their schools.
Choosing the right school can be an overwhelming and challenging task. With so many options available, it can be difficult to determine which school will be the best fit for you. This is where an admissions consultant can be invaluable. In this blog, we highlight the major benefits of using an admissions consultant and the key features to look for when choosing an admissions consultant.
Scroll Search 551 Canadian Schools (A-Z)
Click  'School Name"  >  Scroll List  >  Select a School  >  Click 'Search'
Office
376 Victoria Ave. #200
Westmount, Quebec H3Z 1C3
Hours
M-F: 9:00 – 17:00 S-S: By Appointment
Call Us
(438)-300-6190
(866)-300-9181