Waterloo Independent Secondary School
Waterloo Independent Secondary School
What Waterloo Independent Secondary School says..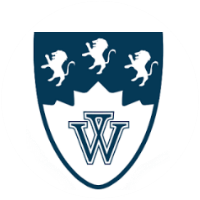 What Sets Us Apart…
Waterloo Independent Secondary School is an independent school in Waterloo, Ontario, Canada that offers the Ontario Secondary School Diploma. The school is registered with the Ontario Ministry of Education and undergoes rigorous government inspections of its academic programs. Graduates continue their studies at post-secondary institutions in Canada and across the world. 
At Waterloo Independent Secondary School, we understand the challenges that students face, in particular students who are new to Canada. Parents choose to send their children to Waterloo Independent Secondary School with the expectation that they will be admitted to a Canadian university of their choice and that they will graduate successfully. Parents entrust their children to us and place all their hopes in us for their children's future. Our obligation is to earn the trust of both students and their parents. Our mission is to support students in making decisions that will help them reach their goals.
Key Facts
School Type: Traditional, Academic
Grades (Gender): 8 to 12 (Coed)
Tuition: $ 9,500 – 22,500
Average Class Size: 15
Enrollment Day / Homestay: 30-100  (8- 12)
Principal: Mr. J. Sebastian
Careers & Hire History at WISS
Submit a Comment, Review or Testimonial
Share your experience with this school as a parent, student, or educator.
Be the first to leave a review. 
Admissions Consulting & Education Services
View 450+ Canadian School Profiles
Viewing School Profiles
Click  'School Name"  >  Scroll List  >  Select a School  >  Click 'Search'
Request and Submit Profile Updates
School Administrators, use this form to submit express updates.
Last Update: 21-03-19
[post-views]
Office
223-4710, rue St.-Ambroise
Montreal, Quebec H4C 2C7
Hours
M-F: 9:00 – 17:00
S-S: By Appointment
Call Us
(438)-300-6190
(866)-300-9181