Crestwood School
Crestwood Upper School
What Crestwood School says..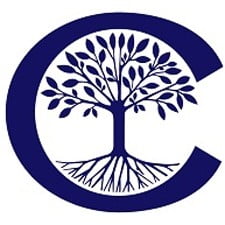 ​
Crestwood School, established in 1980, is a co-educational, non-denominational, private day school providing quality education to students in Junior Kindergarten through to Grade 6.
The school is located in the Bayview/Lawrence/Post Road area. The property, nestled in a picturesque wooded valley in the heart of the city, is comprised of several buildings spread over 3 1/2 acres of land.
Facilities include: smart boards in all classrooms; an art studio; two music rooms; a gymnasium; a library; a full-colour, state-of-the-art networked Macintosh computer lab, as well as a computer in every classroom starting in Kindergarten; two fully equipped playgrounds; and plenty of outdoor recreational space.
At Crestwood, we practise the traditional art of teaching. We challenge young minds to learn, and we structure experiences that make learning possible. At the same time, we are concerned with the "whole child." We strive to maintain a balance of a child's physical, social, and emotional development.
Small class sizes are maintained, allowing for individual attention and the fostering of effective communication between students and teachers in a friendly, caring and nurturing environment.
Our expectations are high, and we firmly believe this produces higher achievement from our students.
We offer a structured program, stressing basic skills.
Individualized programs are established for those students who may be advanced in certain subjects so that they do not become bored, and similarly for those students who may be experiencing difficulty with certain subjects so that they do not become frustrated.
Key Facts
School Type: Traditional, Special Needs Support
Grades (Gender): JK to 6 (Coed)
Tuition: $ 18,800 – 30,950
Average Class Size: 15 – 18
Enrollment Day: 350  (JK-6)
Head of School: Dalia Eisen
Careers & Hire History at Crestwood
Submit a Comment, Review or Testimonial
Share your experience with this school as a parent, student, or educator.
Be the first to leave a review. 
Admissions Consulting & Education Services
View 450+ Canadian School Profiles
Viewing School Profiles
Click  'School Name"  >  Scroll List  >  Select a School  >  Click 'Search'
Request and Submit Profile Updates
School Administrators, use this form to submit express updates.
Last Update: 20.08.06
[post-views]
Office
223-4710, rue St.-Ambroise
Montreal, Quebec H4C 2C7
Hours
M-F: 9:00 – 17:00
S-S: By Appointment
Call Us
(438)-300-6190
(866)-300-9181