What Fraser Academy says..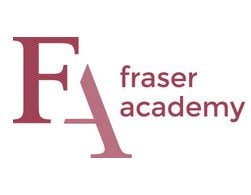 We're leaders in the empowerment and education of students with dyslexia and language-based learning differences in Vancouver, BC. Our fully accredited, independent school serving students in grades 1-12 provides a learner-centric environment with the most effective research-based methods to optimize personalized learning, cognitive development, and post secondary opportunities.
Mission Statement
We celebrate the unique strengths of individuals with dyslexia and language-based learning differences, empowering students with choice and opportunity.
Key Facts
School Type: Learning Differences, Progressive
Grades (Gender): 1 – 12 (Coed)
Tuition: Please contact the Admission department at [email protected], or call 604 736 5575 x 5505
Average Class Size:  Staff/Student ratio 3:1
Enrollment Day: 260 (1 – 12)
Head of School: Maureen Steltman
Contact Person: Naomi Johnston, Admissions
Careers & Hire History at Fraser Academy
Submit a Comment, Review or Testimonial
Share your experience with this school as a parent, student, or educator.
Be the first to leave a review. 
Admissions Consulting & Education Services
View 450+ Canadian School Profiles
Viewing School Profiles
Click  'School Name"  >  Scroll List  >  Select a School  >  Click 'Search'
Request and Submit Profile Updates
School Administrators, use this form to submit express updates.
Last Update: 21.05.11
[post-views]
Office
1001 Lenoir Ave, Suite B-111
Montreal, Quebec H4C 2Z6
Hours
M-F: 9:00 – 17:00
S-S: By Appointment
Call Us
(438)-300-6190
(866)-300-9181
Copyright © 2021 SchoolAdvice Inc.