What King David High School says..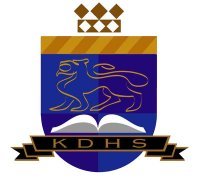 King David High School nurtures a Jewish high school community characterized by a shared tradition, a common dedication to social justice and a love for learning. Our faculty teaches a rigorous dual curriculum in an environment where questions are as important as answers. We challenge our students to cultivate their talents according to their interests in the intellectual, artistic, spiritual and physical realms. We instill in our students a sense of identity with and responsibility to the State of Israel, the Jewish community and the greater community within which they reside. The King David High School community is a place where our Jewish teens enjoy an excellent education, feel valued, and form strong social bonds with their peers, in a safe and nurturing environment.
Mission Statement
King David High School is a pluralistic Jewish high school committed to:
Creating academic excellence – by providing a challenging integrated dual curriculum and extra-curricular activities that inspire lifelong learning and empower each student to achieve his or her full potential
Imparting Jewish values – by instilling an enduring understanding of and love for Torah, the Jewish people, the community, and Eretz Israel
Developing effective leaders – by teaching and inspiring individuals to be giving of themselves, both to the Jewish community and to the greater society in which they live
Key Facts
School Type: Academic, Faith Based
Grades (Gender): 8 – 12 (Coed)
Tuition: $ 20,550
Average Class Size:  6 – 22
Enrollment Day: Varies (8 – 12)
Contact Person: Debbie Appelbaum
Careers & Hire History at KDHS
Submit a Comment, Review or Testimonial
Share your experience with this school as a parent, student, or educator.
Be the first to leave a review. 
Admissions Consulting & Education Services
View 450+ Canadian School Profiles
Viewing School Profiles
Click  'School Name"  >  Scroll List  >  Select a School  >  Click 'Search'
Request and Submit Profile Updates
School Administrators, use this form to submit express updates.
Last Update: 20.06.08
[post-views]
Office
1001 Lenoir Ave, Suite B-111
Montreal, Quebec H4C 2Z6
Hours
M-F: 9:00 – 17:00
S-S: By Appointment
Call Us
(888) 509-7202
(514) 350-3519