Venture Academy Troubled Teens Program (BC)
Venture Academy (Barrie Ontario)
Ask SchoolAdvice
SchoolAdvice is a team of experienced educators. Get in touch with your questions and/or request a free 30 minute consult.
REQUEST ADDITIONAL INFORMATION
What Venture Academy says..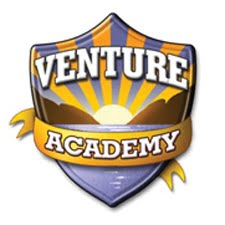 Venture Academy provides help for troubled teens in Canada including troubled teens who are experiencing family conflict, negative peers, school suspensions, low self-esteem, suicidal thoughts, drug and alcohol abuse, Attention Deficit Disorder (ADD), Attention Deficit Hyperactivity Disorder (ADHD), Oppositional Defiant Disorder (ODD), Conduct Disorder, anxiety, depression, and other clinically diagnosed disorders or significant behavioural challenges.
Crisis Admission: For urgent care, safety or out-of-control behaviour.
Clinical Assessment: Get answers, get to the root of the problem.
Clinical Therapy & Treatment: Expert help, critical for your child's well-being and progress.
Short or Long-Term: 30 day assessment and/or longer-term treatment program.
Success Rate: Happy families and positive behavioural changes for struggling teens.
Family Support: Parent empowerment and successful family reintegration.
Follow-Up: Two-year follow-up as needed.
Images are provided by schools and/or sourced from school's website and/or school's social media platforms.
VA Media | Click to view Video
None available at this time.
Last Update: 20.02.17
[post-views]
Key Facts
School Type: Traditional, Special Needs, Troubled Teens
Grades (Gender): 7 to 12 (Coed) 
Tuition: Varies
Average Class Size: Varies
Enrollment Day: Varies
Contact Person: Gordon Hay, Founder
Careers & Hire History at Venture Academy
Submit a Comment, Review or Testimonial
Share your experience with this school as a parent, student, or educator.
Be the first to leave a review. 
Venture Academy | SchoolPress Posts
[ai1ec tag_id="ventureacademy"]
Request and Submit Profile Updates
School Administrators, use this form to submit express updates.
Office
1001 Lenoir Ave, Suite B-111
Montreal, Quebec H4C 2Z6
Hours
M-F: 9:00 – 17:00
S-S: By Appointment
Call Us
(888) 509-7202
(514) 350-3519