Why are Quebec students exploring Grade 12 options?
Language Politics versus Education
Recent language law reforms in Quebec, known as Bill 96 (Law 14), have been implemented to safeguard the French language. These reforms bring about new restrictions and curriculum changes for English language CEGEPs. Notably, the enrollment of English CEGEP students will be limited to a maximum of 17.5% of the entire CEGEP network. Starting in 2024, English CEGEP students will be required to take five courses in French. Students with a Certificate of Eligibility (COE) have the option to take all five credits as French as a Second Language courses or mix regular courses in French. On the other hand, students without a COE must choose a combination of French as a second language and regular classes in French. Additionally, students without a COE must pass an exam in French called Épreuves uniformes en langue d'enseignement et littérature (ÉULEL) in order to graduate, a requirement also applicable to French CEGEP students.
Prior to Bill 96, language laws only affected students from kindergarten to grade 11. At that time, students with a COE had the choice to be educated in English or French, while those without a COE were educated in French. After graduating from Secondary V, Allophones, Anglophones, and Francophones were eligible to apply to any Quebec CEGEP. While the majority of Francophones opted for French CEGEPs, a significant number chose English CEGEPs to enhance their English skills or prepare for admission to an English university in Quebec or elsewhere. However, starting in 2024, the English CEGEP option will only be available to students with a COE. Nevertheless, admission is not guaranteed due to the new enrollment cap of 17.5%, a number that may be further reduced in the future.
Dissatisfied with the new conditions, students and families have been seeking alternative options after Secondary V. Since July 2023, SchoolAdvice has received an overwhelming number of calls and emails from Quebec families inquiring about Grade 12. A growing number of English private schools now offer Grade 12 as a pre-university alternative, effectively bypassing the need for CEGEP attendance. While this option is viable, it may not be affordable for many families as it ranges from $20,000 to $28,000, and availability is limited. These Grade 12 programs are truly independent private schools that do not accept the Quebec government grant, allowing them to admit students with or without a COE.
SchoolAdvice recommends a more affordable option for families and students: the program offered by Virtual High School in Bayfield, Ontario. This school is registered with the Ontario Ministry of Education as both a primary and secondary school. It is renowned for its innovative online learning programs and has even licensed its Grade 12 program to some Quebec private schools. The cost of courses ranges from $600 to $850, and completing a Grade 12 program typically requires 8 to 12 courses, depending on the students' credit transcripts earned at the end of Secondary V in Quebec.
Online Grade 12, perfect for students wanting to sidestep CEGEP
ONE – EXPANDING CAREER OPPORTUNITIES:
By pursuing online Ontario Grade 12, Quebec students can enhance their English language skills and increase their competitiveness in the job market. Fluency in English opens doors to a broader range of career opportunities, both locally and internationally. Many high-demand professions require strong English proficiency, and having a solid foundation in English at the post-secondary level can significantly boost employability.
TWO – ACCESS TO ENGLISH-SPEAKING POST-SECONDARY INSTITUTIONS
Quebec students who aspire to attend English-speaking universities outside of Quebec often face additional challenges. Limited availability of English-language education in the Quebec curriculum makes it difficult for them to meet admission requirements of these institutions. By enrolling in online Ontario Grade 12, students can fulfill the necessary language requirements and increase their chances of gaining entrance to their desired institutions.
THREE – ENHANCED ACADEMIC FLEXIBILITY:
Online education provides students with the flexibility to customize their learning experience. This is particularly beneficial for Quebec students who want to access English post-secondary education. They can choose subjects and courses aligned with their academic interests and career goals that may not be available in their local curriculum. The flexibility of online learning allows students to explore various subjects that might not otherwise be accessible in traditional classroom settings.
FOUR – CONVENIENT AND COST EFFECTIVE:
Online Ontario Grade 12 options offer convenience and cost-effectiveness to Quebec students. By studying online, students can avoid the need to relocate to pursue their education. This eliminates the additional costs associated with housing, transportation, and living expenses. Online courses are often more affordable than traditional in-person programs, making them a viable option for students seeking English post-secondary education.
FIVE – DIVERSE LEARNING ENVIRONMENT:
Engaging with online Ontario Grade 12 courses gives Quebec students the opportunity to interact with a diverse learning community. Interacting with students from across Ontario provides a multicultural experience that promotes cultural understanding and appreciation. This exposure to different perspectives and backgrounds can broaden students' horizons and prepare them for the multicultural environment they may encounter in their future academic and professional endeavors.
Coming Fall 2024! SchoolAdvice/VHS Facilitated Online Grade 12
While each student will be following their own asynchronous program, we will run Zoom sessions daily for students. The morning session will run from 9:00 AM until 11:30 and the afternoon session from 1:00 PM to 3:30 PM. During this time students will have access to live educators for help with issues in the courses they are following. Students will get to know other students following a similar educational pathway, they can form online study groups, and develop new friendships. Each month there will be an opportunity to meet for educational events, museums, theater, fitness activities, and more. A SchoolAdvice accredited educator will shadow each students progress and issues monthly reports.
As part of the VHS Grade 12 program, some final Ontario Ministry of Education Exams require the presence of an accredited proctor. As a VHS partner, SchoolAdvice accredited educators will act as proctors for all exams. Students will write final exams at SchoolAdvice offices in Westmount, Quebec.
Community service is a required component to complete the VHS Grade 12 program. SchoolAdvice will assist students with choosing and creating their community service profile, verification and recording hours served.
Have an education related question?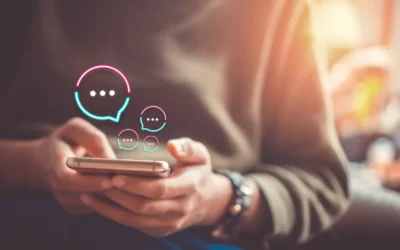 In a post-COVID world, private and independent school enrolment has shifted. While some schools are back on track, many are struggling this year to reach numbers that are necessary to maintain programs and faculty. Based on our own experience at SchoolAdvice, live chat has been the best tool for driving engagement and growing our business. This blog offers private and independent schools some strategies for implementing live chat for their schools.
Choosing the right school can be an overwhelming and challenging task. With so many options available, it can be difficult to determine which school will be the best fit for you. This is where an admissions consultant can be invaluable. In this blog, we highlight the major benefits of using an admissions consultant and the key features to look for when choosing an admissions consultant.
If you are an international educator looking to teach in Canada, there are a few things you need to know before making the move. Canada is known for its excellent education system, and many international educators are drawn to the country because of the high quality of life and the opportunities available to them. Here are some tips and advice to help you prepare for teaching in Canada.