Find the "Best Fit" School for Your Children
What can our world wide network of Education Experts do for you?
Boarding Schools
Find a prominent boarding school for your children.
Advisors
Students can have access to a SchoolAdvice advisor 24/7.
Businesses
Services for employee transfers.
Relocation
Find the best schools in your new location.
Guardianship
Guardianship services for boarding students.
Family Representation
Representation for your family with school administrations.
Concierge
VISA, Travel, and Accommodation services.
Support
Additional support services for students when required.
Ask SchoolAdvice - What type of school are you seeking?
Ask Schooladvice - Query us about anything Education related.
Featured Canadian Schools
St. George's School is ranked one of the top schools in Canada. An Independent Co-ed Day School serving K – 11 it is well regarded for a child centered focus on education.
TCS is a top ranked Independent Coed Boarding and Day School located in Port Hope Ontario.   The School places a balanced emphasis on academics, service learning, athletics and the arts.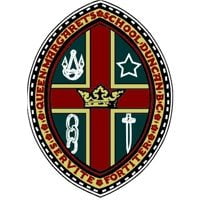 Queen Margaret's School
Since 1921, Queen Margaret's School has been providing enriched educational experiences and unique programs for boarding and day students.
Appleby College
Founded in 1911 and located on a picturesque 60-acre campus in Oakville, Ontario, Appleby College is a coeducational day/boarding school for students in Grades 7–12.
Featured International Schools
Featured International
Schools
Get in Touch with SchoolAdvice
Experienced Educators. Trusted Advice. 1-800-509-8939
The first 30 minutes are always free. Let us know your needs. Get in touch to schedule a free 30 minute session via phone or Skype or submit an inquiry. We will answer your questions promptly and in complete confidence.