Miss Edgar's & Miss Cramp's School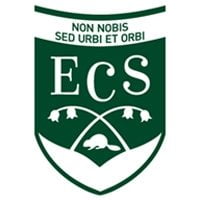 What is the ECS difference and secret to success? At ECS, we offer a world-class educational experience, focused entirely on girl-centred learning. Our philosophy is grounded in our 106-year commitment to academic excellence, but with a clear eye on the future. Guided by bold leadership and innovative brain research, we are on a continuous quest to better understand the world of GIRLS. This is at the heart of all that we do.
Images are provided by schools and/or sourced from school's website and/or school's social media platforms.
Key Facts
School Type:
 Progressive, French Immersion
Grades (Gender):
 K to 11 (Girls)
Tuition:
 $ 19,150 – 20,440
Average Class Size:
 12 – 18
Enrollment Day:
 325  (K – 11)
Contact Person:
Julie Beaulieu
Employment Opportunities & Hire History at ECS
Submit a Comment, Review or Testimonial
Share your experience with this school as a parent, student, or educator.
Be the first to leave a review. 
There are no upcoming events to display at this time.
Loading ...
Search Schools with
SchoolFinder
School Admins: Update Profile Form
Contact us to review all of your school options.
The first 30 minutes are always free.