Miss Edgar's & Miss Cramp's School
Miss Edgar's & Miss Cramp's School
What Miss Edgar´s and Miss Cramp´s School says…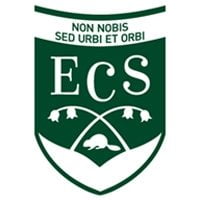 What is the ECS difference and secret to success? At ECS, we offer a world-class educational experience, focused entirely on girl-centred learning. Our philosophy is grounded in our 106-year commitment to academic excellence, but with a clear eye on the future. Guided by bold leadership and innovative brain research, we are on a continuous quest to better understand the world of GIRLS. This is at the heart of all that we do.
ECS Media | Click to view Video
Key Facts
School Type: Progressive, French Immersion
Grades (Gender): K to 11 (Girls)
Tuition: $ 21,000
Average Class Size: 12 – 18
Enrollment Day: 325  (K – 11)
Contact Person: Julie Beaulieu
Careers & Hire History at ECS
Submit a Comment, Review or Testimonial
Share your experience with this school as a parent, student, or educator.
Be the first to leave a review. 
SchoolPress Posts
The ECS | SchoolPress
Request and Submit Profile Updates
School Administrators, use this form to submit express updates.
Last Update: 21.02.07
[post-views]
Office
223-4710, rue St.-Ambroise
Montreal, Quebec H4C 2C7
Hours
M-F: 9:00 – 17:00
S-S: By Appointment
Call Us
(438)-300-6190
(866)-300-9181