Miss Edgar's & Miss Cramp's School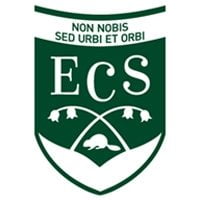 What is the ECS difference and secret to success? At ECS, we offer a world-class educational experience, focused entirely on girl-centred learning. Our philosophy is grounded in our 106-year commitment to academic excellence, but with a clear eye on the future. Guided by bold leadership and innovative brain research, we are on a continuous quest to better understand the world of GIRLS. This is at the heart of all that we do.
Images are sourced from school's website and/or school's social media platforms.
Key Facts
School Type:
 Progressive, French Immersion
Grades (Gender):
 K to 11 (Girls)
Tuition:
 $ 19,150 – 20,440
Average Class Size:
 12 – 18
Enrollment Day:
 325  (K – 11)
Contact Person:
Julie Beaulieu
Employment Opportunities & Hire History | ECS
November 8, 2018 – French Teacher
November 8, 2018 – Learning Specialist
September 10, 2018 – Administrative Assistant
September 10, 2018 – Substitute Teacher
July 11, 2018 – Admissions Coordinator
June 11, 2018 – Communications Manager
May 30, 2018 – Junior School Science Teacher
May 17, 2018 – Enseignant(e)-Titulaire au primaire
May 15, 2018 – Physical Education Teacher
May 1, 2018 – Science & Technology, Chemistry & Physics Teacher
April 16, 2018 – Learning Specialist 
April 10, 2018 – Enseignant(e) titulaire au primaire
January 23, 2018 – English Language Arts Teacher

ECS – Career Page
School Administrators – Submit a Career Opportunity
Submit a Comment, Review or Testimonial
Share your experience with this school as a parent, student, or educator.
None yet! Be the first to leave a review.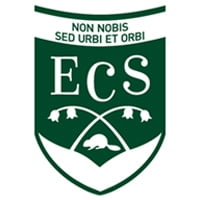 Miss Edgar's & Miss Cramp's | 'Sneak Peak' Open House January 30, 2019 We invite you to visit us and come experience first-hand what ECS has to offer your daughter. Join us at our OPEN[...]
Loading ...
Search Schools with
SchoolFinder
School Admins: Submit Profile Updates | Express Form
Contact us to review all of your school options.
The first 30 minutes are always free.
SchoolAdvice
Corporate Headquarters 1001 rue Lenoir, B-111 Montréal, QC Canada, H4C 2Z6
Email: [email protected]
Telephone: 514.350.3519 | 888.509.7202