Miss Edgar's & Miss Cramp's School
Miss Edgar's & Miss Cramp's School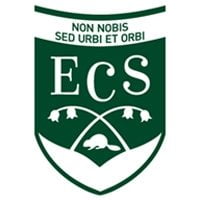 What is the ECS difference and secret to success? At ECS, we offer a world-class educational experience, focused entirely on girl-centred learning. Our philosophy is grounded in our 106-year commitment to academic excellence, but with a clear eye on the future. Guided by bold leadership and innovative brain research, we are on a continuous quest to better understand the world of GIRLS. This is at the heart of all that we do.
Images are sourced from school website.
Key Facts
School Type: Progressive, French Immersion
Grades (Gender): K to 11 (Girls)
Tuition: $ 19,150 – 20,440
Average Class Size: 12 – 18
Enrollment Day: 325  (K – 11)
Contact Person: Julie Beaulieu
Post a Review or Comment about this School.
Employment Opportunities at ECS
There are no upcoming events to display at this time.
Contact us to review all of your school options.
The first 30 minutes are always free.
SchoolAdvice
Corporate Headquarters 1001 rue Lenoir, B-111 Montréal, QC Canada, H4C 2Z6
Email: info@schooladvice.net
Telephone: 514.350.3519 | 888.509.7202