Webber Academy
What Weber Academy says..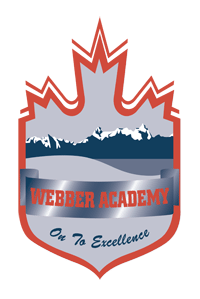 Our School Mission is to prepare students to thrive in university and beyond. This mission will be accomplished by creating an environment of high expectations of achievement, behaviour and service.  Our society needs citizens with strong moral and ethical values, who believe in the responsibilities of citizenship and service to others. At Webber Academy, we will actively encourage the growth and development of these traditional values in our students. Participation in, and enjoyment of school life, will prepare our students for responsible involvement in their communities and our society as a whole.
Images are provided by schools and/or sourced from school's website and/or school's social media platforms.
Key Facts
School Type: University Preparatory, Academic
Grades (Gender): JK – 12 (Coed)
Tuition: $ 10,200 – 18,800 (International Student + $5,000)
Average Class Size:  20
Enrollment Day: 975 (JK – 12)
Contact Person: Director of Admissions, Paul Sutherland
Post a Review or Comment about this School.
Employment Opportunities at Webber Academy
There are no upcoming events to display at this time.
Loading ...
Search Schools with
SchoolFinder
Request/Submit Profile Updates
School Administrators, use this form to submit express updates.
Contact us to review all of your school options.
The first 30 minutes are always free.