What Webber Academy says..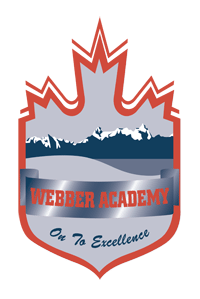 ​
Our School Mission is to prepare students to thrive in university and beyond. This mission will be accomplished by creating an environment of high expectations of achievement, behaviour and service.
Our society needs citizens with strong moral and ethical values, who believe in the responsibilities of citizenship and service to others. At Webber Academy, we will actively encourage the growth and development of these traditional values in our students. Participation in, and enjoyment of school life, will prepare our students for responsible involvement in their communities and our society as a whole."
Webber Academy was incorporated in 1997 as a non-profit company with a mandate to be a high quality, nondenominational, coeducational, university preparatory, accredited private school. Subsequently, Revenue Canada recognized Webber Academy as a charitable organization. All revenue generated goes directly back into the school and benefits our students.
The school is located in southwest Calgary in a beautiful setting overlooking the foothills and mountains to the west. The facilities consist of a Kindercentre for four and five year old students, a main campus building with two large gymnasiums for Grades 1-12, a modern High School Science Centre and a Performing Arts Centre with a 500 seat theatre, a 400 meter running track, soccer field and cross country trails through the aspens.
Key Facts
School Type: University Preparatory, Academic
Grades (Gender): JK – 12 (Coed)
Tuition: $ 18,000 – $18,400 (International Student + $5,000)
Average Class Size:  20
Enrollment Day: 975 (JK – 12)
Head of School & Founder: Neil Webber
Contact Person: Director of Admissions, Holly Blake
Careers & Hire History at Webber Academy
Submit a Comment, Review or Testimonial
Share your experience with this school as a parent, student, or educator.
Be the first to leave a review. 
Admissions Consulting & Education Services
View 450+ Canadian School Profiles
Viewing School Profiles
Click  'School Name"  >  Scroll List  >  Select a School  >  Click 'Search'
Request and Submit Profile Updates
School Administrators, use this form to submit express updates.
Last Update: 20.06.01
[post-views]
Office
1001 Lenoir Ave, Suite B-111
Montreal, Quebec H4C 2Z6
Hours
M-F: 9:00 – 17:00
S-S: By Appointment
Call Us
(888) 509-7202
(514) 350-3519