Trafalgar School for Girls
Trafalgar School for Girls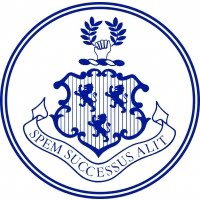 Based in the heart of downtown Montreal, Trafalgar is a diverse school community that challenges and inspires girls to love learning, build confidence and shape a better world. Small classes, dedicated teachers, and excellent programs: students gain a world of experience in an environment that nourishes individualized excellence, leadership, kindness and global mindedness. Trafalgar is committed to being a small school that makes a genuine difference in the lives of our students and their families.
Key Facts
School Type: Liberal Arts
Grades (Gender): 7 to 11 (Girls)
Tuition: $ 15,875
Average Class Size: 8 – 22
Enrollment Day: 140  (7 – 11)
Home Stay: Varies (7 – 11)
Contact Person: Tara Dworzak-Simons
Post a Review or Comment about this School.
Contact us to review all of your school options.
The first 30 minutes are always free.
SchoolAdvice
Corporate Headquarters 1001 rue Lenoir, B-111 Montréal, QC Canada, H4C 2Z6
Email: info@schooladvice.net
Telephone: 514.350.3519 | 888.509.7202