What Selwyn House School says..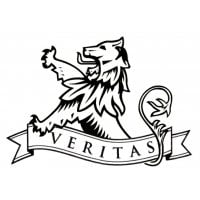 Selwyn House, an independent boys' school, provides students with an education of exceptional depth and scope.
The School fosters academic excellence through an enriched curriculum, the development of critical and creative thinking, and the ability to communicate ideas well. We strive to instill in our students an intellectual curiosity and a lifelong commitment to learning.
Dedicated, energetic staff teach our courses, coach our teams, supervise our activities, and communicate openly and regularly with parents. Our programs challenge boys mentally and physically, while stressing a respect for honesty and fair play, and a tolerance of the ideas of others.
Selwyn House supports its students and staff, and rewards their efforts as well as their achievements. Our community is one in which students can build confidence and self-discipline, appreciate their responsibilities to others and themselves, and find joy in learning.
Our goals are that students will acquire positive attitudes to scholarship and recreation, learn clarity of thinking and self-expression, and guide themselves with a high degree of personal integrity.
---
L'École Selwyn House est un lycée privé pour garçons qui offre à ses élèves une éducation d'une solidité et d'une étendue exceptionnelles, à tous égards.
Nous y favorisons l'excellence scolaire, par le truchement d'un programme éducatif enrichi, et nous poussons nos élèves à développer une pensée critique et créatrice et à acquérir l'aptitude de bien communiquer leurs idées. Ce faisant, nous nous efforçons d'éveiller, chez eux, une bonne dose de curiosité intellectuelle et un engagement permanent envers l'apprentissage.
Nos professeurs qualifiés sont passionnés et enthousiastes~: ils enseignent nos cours, entraînent nos équipes, supervisent nos activités et communiquent ouvertement et régulièrement avec les parents. Nous avons conçu nos programmes pour mettre les élèves au défi, mentalement et physiquement, tout en mettant l'accent sur le respect de l'honnêteté et de l'esprit sportif, ainsi que sur la tolérance envers les idées des autres.
L'École Selwyn House soutient ses élèves et son personnel, et elle récompense leurs efforts de même que leurs réussites. Dans notre milieu, les élèves peuvent affermir leur confiance et apprendre l'autodiscipline, mesurer à leur juste valeur leurs responsabilités envers les autres et envers eux-mêmes, et cultiver la joie dans l'apprentissage.
Nous avons à cœur que nos élèves acquièrent une attitude positive envers le savoir et les loisirs, qu'ils apprennent la précision de la pensée et l'expression de soi, et qu'ils maintiennent une intégrité parfaite dans leur conduite.
Images are provided by schools and/or sourced from school's website and/or school's social media platforms.
Key Facts
School Type: Traditional, University Preparatory
Grades (Gender): K – 11 (Boys)
Tuition: $ 18,350 – 22,750
Average Class Size:  15 – 20
Enrollment Day: 540 (K – 11)
Contact Person: Nathalie Gervais
Employment Opportunities at Selwyn House School
Submit a Comment, Review or Testimonial
Share your experience with this school as a parent, student, or educator.
Comments, Reviews & Testimonials
Be the first to leave a review. 
There are no upcoming events to display at this time.
Loading ...
Search Schools with
SchoolFinder
Request/Submit Profile Updates
School Administrators, use this form to submit express updates.
Contact us to review all of your school options.
The first 30 minutes are always free.