What Selwyn House School says..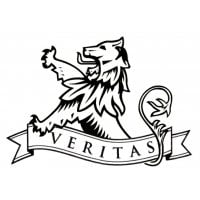 Selwyn House, an independent boys' school, provides students with an education of exceptional depth and scope.
At Selwyn House our objective is to prepare boys to lead balanced and productive personal and professional lives. We know boys. Their potential, energy, dedication and passion are all celebrated; at Selwyn House we take advantage of being able to focus on best practice for boys.
Nous offrons un programme de formation générale à la fois chargé, sans toutefois être rigide, stimulant et approprié, tout en faisant parallèlement preuve d'une grande souplesse. Nous tentons de constamment maintenir un équilibre entre les études, l'athlétisme, les arts, la croissance sociale, et le développement spirituel et affectif. Dans notre milieu biculturel, nous nous efforçons aussi de viser la billitératie.
The culture is one of excellence in all areas and this ideal is clearly demonstrated each and every day by our wonderful faculty. I marvel at their passion and their dedication. They are true professionals and together with our students and their parents, they forge strong relationships – relationships we refer to as the triangle of commitments.
In 2008, Selwyn House celebrated its 100-year anniversary, proud to be at the forefront of education in Canada and equally excited about our future. A Selwyn House graduate is a young man who cares. He is prepared academically, he is a life-long learner, and he has developed a true sense of self-awareness.
Images are provided by schools and/or sourced from school's website and/or school's social media platforms.
Selwyn House Media | Click to view Video
None available at this time.
Key Facts
School Type: Liberal Arts, University Preparatory
Grades (Gender): K – 11 (Boys)
Tuition: $ 19,900 – 25,750
Average Class Size:  15 – 20
Enrollment Day: 550 (K – 11)
Head of School: Hal Hannaford
Contact Person: Nathalie Gervais
Careers & Hire History at Selwyn House
Submit a Comment, Review or Testimonial
Share your experience with this school as a parent, student, or educator.
Be the first to leave a review. 
Selwyn House | SchoolPress Posts
There are no upcoming events to display at this time.
Request/Submit Profile Updates
School Administrators, use this form to submit express updates.
Receive a notification when this profile is updated.
Enter your email address to be notified of updates to this profile.
Office
1001 Lenoir Ave, Suite B-111
Montreal, Quebec H4C 2Z6
Hours
M-F: 9:00 – 17:00
S-S: By Appointment
Call Us
(888) 509-7202
(514) 350-3519