What Foothills Academy says..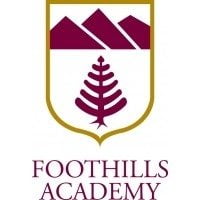 Foothills Academy is a Designated Special Education School serving students with Learning Disabilities from grade 3 – 12 following the Alberta Education curriculum.
Classes typically have no more than 14 students with a teacher and a part-time assistant. We focus on a wide range of strategies to help students find success – ensuring students reach their full potential. The aim for our students is to go on to successful and meaningful post-secondary education. We build on students' strengths to enable them to become the great individuals whom they are capable of being.
Foothills Academy School focuses on the well-rounded child ensuring academics are of a high standard as well as putting great emphasis on the social and emotional side of our students. The high school completion rate and zero drop out rate are a testimony to the safe and caring environment both socially and academically that is fostered by supportive staff at Foothills Academy.
It is the goal of Foothills Academy Society that any qualified child should be able to attend the school program regardless of a family's financial circumstances. Therefore, while Foothills Academy is a private school, it is also a charitable society that raises money every year to support its bursary fund. In order to support this goal, all families of children attending Foothills Academy are required to participate in and support the fundraising efforts of the society.
Key Facts
School Type: Traditional, Learning Differences
Tuition: $ 15,600
Average Class Size: 12 – 24
Enrollment Day: 295  (3 – 12)
Head of School: Simon Williams
Contact Person: Anna Mason Intake Coordinator
Careers & Hire History at Foothills Academy
Submit a Comment, Review or Testimonial
Share your experience with this school as a parent, student, or educator.
Be the first to leave a review. 
Admissions Consulting & Education Services
"SchoolAdvice How To's - Click to view!" Finding & viewing school profiles.
Request and Submit Profile Updates
School Administrators, use this form to submit express updates.
Last Update: 20.04.18
[post-views]
Office
1001 Lenoir Ave, Suite B-111
Montreal, Quebec H4C 2Z6
Hours
M-F: 9:00 – 17:00
S-S: By Appointment
Call Us
(888) 509-7202
(514) 350-3519