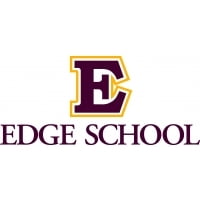 Our Vision is to be a Global Leader in Student-Athlete Development.
Our Mission is to Build a Culture of Personal Excellence in Academics, Athletics and Character.
Edge School was created to facilitate the holistic development of Academics, Athletics, and Character in a way that does not sacrifice one for the other.  Our student-athletes are engaged in their learning in an environment where they feel safe to push themselves to new levels of personal excellence, supervised by staff that are genuinely interested in their well being. We graduate young people who can launch out and make a real difference in their world.
The School's leaders, teachers and coaches are united in their vision for students. Faculty, staff and coaches all work from the same plan and model the behaviour to incorporate character development in the student's day whether during Town Hall school meetings, athletic programming, DPC activities, academic programming, cafeteria conduct, hallways and more.
If you are looking for a school that will enable you to follow your dreams and develop to your fullest potential, look no further than Edge.
Key Facts
School Type: Traditional, Sports Focused
Grades (Gender): 4 to 12 (Coed)
Tuition: $ 17,220 – 18,270
Average Class Size: 14 – 16
Enrollment Day: 320  (4 – 12)
Head of School: Keith Taylor
Contact Person: Anne McCaffrey
Career & Hire History at Edge School
Submit a Comment, Review or Testimonial
Share your experience with this school as a parent, student, or educator.
Be the first to leave a review. 
Admissions Consulting & Education Services
"SchoolAdvice How To's - Click to view!" Finding & viewing school profiles.
Request and Submit Profile Updates
School Administrators, use this form to submit express updates.
Last Update: 20.04.17
[post-views]
Office
1001 Lenoir Ave, Suite B-111
Montreal, Quebec H4C 2Z6
Hours
M-F: 9:00 – 17:00
S-S: By Appointment
Call Us
(888) 509-7202
(514) 350-3519