What Delta West Academy says..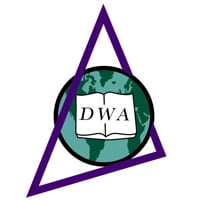 I Can Do That: for Myself, My Future, My World
Delta West Academy wants every child to be successful in whatever they choose to do – to be inspired as life-long achievers.
So, we instill an "I can do that" attitude in all of our students.  Dr. Alberta Bandura calls it "self-efficacy: a person's belief in his or her ability to succeed in a particular situation".   Students with a strong sense of self-efficacy:
view challenging problems as tasks to be mastered
are better able to think productively by applying positive thinking skills when facing a challenge
engage with high motivation
focus stronger effort on any task, activity, interest or goal
recover quickly from setbacks and disappointments
are less vulnerable to stress and anxiety
Images are provided by schools and/or sourced from school's website and/or school's social media platforms.
Key Facts
School Type: Liberal Arts, Gifted
Grades (Gender): JK to 12 (Coed)
Tuition: $ 9,900 – 17,550
Average Class Size: 10 – 12
Enrollment Day: 146  (JK – 12)
Contact Person: Mrs. Laura Carter
Post a Review or Comment about this School.
Employment Opportunities at Delta West Academy
There are no upcoming events to display at this time.
Loading ...
Search Schools with
SchoolFinder
School Admins: Update Profile Form
Contact us to review all of your school options.
The first 30 minutes are always free.