What Delta West Academy says..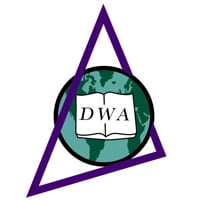 I Can Do That: for Myself, My Future, My World
Delta West Academy wants every child to be successful in whatever they choose to do – to be inspired as life-long achievers.
So, we instill an "I can do that" attitude in all of our students.  Dr. Alberta Bandura calls it "self-efficacy: a person's belief in his or her ability to succeed in a particular situation".   Students with a strong sense of self-efficacy:
view challenging problems as tasks to be mastered
are better able to think productively by applying positive thinking skills when facing a challenge
engage with high motivation
focus stronger effort on any task, activity, interest or goal
recover quickly from setbacks and disappointments
are less vulnerable to stress and anxiety
STUDENTS DEVELOP THIS SELF-EFFICACY THROUGH THE EVERYDAY INTERACTIONS WITH OUR STAFF TEAM AND THEIR FRIENDS IN OUR DYNAMIC CLASSROOMS.
We know our approach to instilling the "I can do that " attitude works because students of varying ability levels, from average to gifted, all achieve Acceptable and Standards of Excellence on provincial Achievement tests, and 100% of our Gr. 12 graduates enjoy being accepted into the universities and programs of their choice. Our alumni keep in touch with us to share their accomplishments and their continued inspired journeys.
Key Facts
School Type: Liberal Arts, Gifted
Grades (Gender): JK to 12 (Coed)
Tuition: $ 10,200 – 18,250
Average Class Size: 10 – 12
Enrollment Day: Varies  (JK – 12)
Head of School: Mrs. Dutchuk-Smith
Principal: Ms. Carola Tiltmann
Contact Person: Ms. A. Dennis (Admissions)
Careers & Hire History at DWA
Submit a Comment, Review or Testimonial
Share your experience with this school as a parent, student, or educator.
Be the first to leave a review. 
Admissions Consulting & Education Services
View 450+ Canadian School Profiles
Viewing School Profiles
Click  'School Name"  >  Scroll List  >  Select a School  >  Click 'Search'
Request and Submit Profile Updates
School Administrators, use this form to submit express updates.
Last Update: 20.10.24
[post-views]
Office
223-4710, rue St.-Ambroise
Montreal, Quebec H4C 2C7
Hours
M-F: 9:00 – 17:00
S-S: By Appointment
Call Us
(438)-300-6190
(866)-300-9181