Bearspaw Christian School
Bearspaw Christian School
What Bearspaw Christian School says..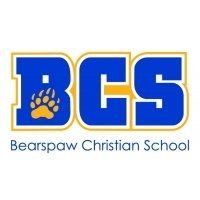 Bearspaw Christian School is proud to be a top choice for Christian families in the Calgary area. Established in 1998, BCS is the result of much vision, faith, prayer and unity of purpose by a group of men and women with a love for Christian education. We have a rich history of many years of experience developing personal academic excellence and Christ-like character in our students.
BCS is a vibrant school community with over 700 students from Kindergarten to Grade 12. We are set apart by our desire to encourage students to grow in their relationship with Jesus through discipleship-based education. We partner with families to nurture students that will one day transform our world for Christ.
Bearspaw Christian School is thrilled to offer the choice of a homeschooling program because we recognize the central role that parents play in the education of their children. Home education allows for an individualized tutorial environment that instills your family values, builds a love for lifelong learning and supports the unique and special ways that God has created your children and family.
BCS @Home is the most unique homeschooling program in Calgary because of the support and community connections that we offer to families. We would love to support your homeschooling goals!
Key Facts
School Type: Traditional, Faith Based, Home Schooling Option
Grades (Gender): JK to 12 (Coed)
Tuition: $ 2,570 – 8,635
Average Class Size: Varies
Enrollment Day: 700  (JK – 12)
Head of School: David Anger
Contact Person: Kelly Martin, Admissions Director
Careers & Hire History at BCS
Submit a Comment, Review or Testimonial
Share your experience with this school as a parent, student, or educator.
Be the first to leave a review. 
Admissions Consulting & Education Services
"SchoolAdvice How To's - Click to view!" Finding & viewing school profiles.
Request and Submit Profile Updates
School Administrators, use this form to submit express updates.
Last Update: 20.04.10
[post-views]
Office
1001 Lenoir Ave, Suite B-111
Montreal, Quebec H4C 2Z6
Hours
M-F: 9:00 – 17:00
S-S: By Appointment
Call Us
(888) 509-7202
(514) 350-3519