Math Teacher
Position: Math Teacher (full-time)
Department: Academics
Reports to: Principal, Senior School
Starting date: September, 2024
Closing date: November 3, 2023
St. George's School is seeking an experienced and energized teacher to join the Math department at the Senior School. This role requires an innovative teaching professional to support a collaborative learning environment using engaging and meaningful pedagogy focused on student learning and growth.
In order to provide the best possible learning environment for our highly diverse, multicultural student population, St. George's actively seeks to recruit staff from groups that have been traditionally underrepresented in independent and international schools. BIPoC and 2SLGBTQ+ people and those with disabilities are warmly encouraged to apply, and invited to reach out for more information about our commitment to pluralism.
Faculty are required to support the school's co-curricular program for two of three terms, as well as the advisory program throughout the year. The co-curricular program includes recreational athletics, competitive athletics, and academic clubs and is offered a minimum of two times per week per term.
Responsibilities will include:
Experienced in bringing a diversity of voices and worldviews to classroom material and learning experiences, including Indigenous, local, and global perspectives.
Demonstrated commitment to incorporating real-world connections and problem solving into teaching and learning.
Collaborating with colleagues to align planning, instruction, and assessment across sections of a course.
Utilize outcome-based assessment and instruction as well as strong formative and summative assessment strategies.
Incorporating Core Competencies regularly into lessons, assessments, and feedback.
Building a strong rapport with students and supporting the students in bringing out their best, both in and out of the classroom.
Regular communication to students, parents, and other stakeholders about student needs and growth, including but not limited to IEP meetings, formal report cards, and parent-teacher-student conferences.
Becoming involved in helping with and/or leading Math-related enrichment activities, both within and outside of class time.
Using a variety of pedagogical approaches and lesson design.
Make relevant and innovative use of multiple technologies in the classroom, including using Canvas as the student LMS, and Gradebook for reporting.
Participating actively in professional development opportunities and training programs.
Models the school's core competencies which include: humility, integrity, respect, resilience, empathy and responsibility.
Required to be involved in the co-curricular program two terms out of three.
Lead a small group of students in-school Advisory program, providing leadership and mentorship in social-emotional learning.
Qualifications will include:
Post-secondary degree in the area of Math.
Valid BC Teaching Certificate, or maintains the ability to obtain one.
Knowledge of subject matter, curriculum and ministry requirements for teaching Math, preferably of the full range from Grades 8-12.
Current on pedagogical trends through continued reading and relevant recent professional development.
Strong classroom management abilities.
Excellent written and oral communication skills.
Strong problem-solving and organizational skills.
Collaborative team player with excellent interpersonal skills, with a particular emphasis on collaborative planning and assessment.
Superior skills in knowledge of curriculum, teaching and learning, specifically when planning educational strategies.
Strongly committed to student learning and success; being able to understand the needs of students while engaging them as active learners in the classroom.
Dynamic and energetic individual who wishes to work in a highly focused environment with students keen to succeed.
Superior EQ skills in self-awareness, self-management, social agility, impact and influence.
Interested applicants should email a cover letter and resume to: [email protected]
​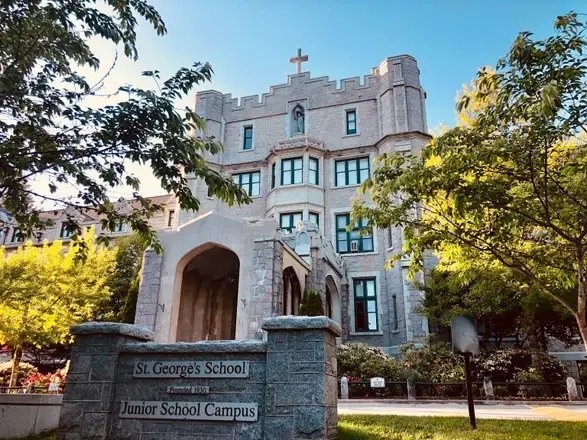 Office
376 Victoria Ave. #200
Westmount, Quebec H3Z 1C3
Hours
M-F: 9:00 – 17:00
S-S: By Appointment
Call Us
(438)-300-6190
(866)-300-9181