Director of Junior School
Position Profile
About Fraser Academy:
Based in Kitsilano, Vancouver, BC, Fraser Academy (FA) is an educational leader in dyslexia. Our services include an independent Gr 1-12 school program, outreach learner programs for the wider community, and teacher training programs elevating the skills of educators across BC, Canada and the world. We serve a gap in the system where approximately 20% of the student population is under-served by mainstream education. The ripple impact of our programming adds great social value. While our student population has skills and strengths which are in demand in the 21st century, it can be vulnerable to mental health challenges, substance abuse, higher drop-out rates, and other risks when not supported.
Our vision is to establish Canada's Centre for Dyslexia – the first purpose-built facility for dyslexic learners in Canada. Through our groundbreaking leadership and unparalleled approach to teaching students with dyslexia, over the next decade Fraser Academy will transform into Canada's Centre for Dyslexia. We are uniquely poised to address gaps in the system at each critical point in a child's educational journey. We are on a path to become Canada's Centre for Dyslexia, expanding our programs and amplifying our impact in the community. For more information click here.
Position Type: Permanent, Full-TIme
Reports To: Head of School
Start Date: January 2024 or August 2024
Position Summary:
Reporting to the Head of School as a member of the Senior Leadership Team, the Director of Junior School is responsible for the academic, operational and administrative leadership in the Junior School. With a clear passion for serving students with dyslexia, the successful candidate will not only embody Fraser Academy's mission, vision and values, but also provide inspired leadership through integrity, consistency and openness as they implement programming and the achievement of the School's strategic goals.
They will also demonstrate strong relationship building skills and hold staff accountable to high expectations while ensuring a caring and supportive experience for students and faculty that is key to promoting academic excellence and wellbeing. Finally, the successful candidate must model excellent practice, be energetic, forward thinking, highly accountable, a hands-on worker, and able to motivate those around them.
Responsibilities:
Provide leadership and direction to the teaching faculty and their professional growth including training, professional development, and evaluation
Work with the staff to foster an innovative, collaborative, student-centered learning environment
Manage and administer the School Strategic Development Plan, as it pertains to the Junior School
Maintain a knowledge and understanding of current educational research, particularly pertaining to the education of students with dyslexia
Liaise with families regarding student learning, academic progress, development plans, student-led conferences and support faculty communication with families
Be responsible for the well-being and discipline of Junior School students in coordination with the Deputy Head of School, Director of Student Life and the Junior School Coordinator of Student Life
Ensure the delivery and continuity of learning throughout all grade levels taking into consideration scope and sequence, classroom practices, assessment, and cross-collaborative hands-on learning
Oversee, with the Director of Academics and the IT Manager the integration and installation of appropriate technology in the Junior School
Collaborate with colleagues on the Senior Leadership Team on the development and implementation of school specific programs such as Orton Gillingham, Executive Function, Wellness and Remediation in Mathematics
Plan, manage and oversee the operational and logistical elements of the Junior School including, but not limited to the budget, supervision schedule, allocation of classroom spaces, teaching resources and teaching loads (in collaboration with the Director of Academics)
Plan, manage and oversee the teaching and learning spaces, facilities and resources for Junior School students and staff to ensure they are suitable, sufficient and appropriate
Promote positive relationships with faculty in a School climate that is supportive and promotes a holistic approach to high performance while maintaining wellness
Work with members of the Senior Leadership Team and middle managers to build bridges across the School's divisions and promote a well-connected School community
Consult regarding the admission of children into the Junior School when required
Participate in the selection, hiring, onboarding and on-going training of new faculty in school-based programs, practices and policies
Organize and participate in various events, ceremonies and assemblies related to the Junior School as well as the School at large
Core Competencies:
Committed Collaborator – works collaboratively with the team to achieve the group's goals and objectives, consistently considers the team when developing new ideas or programs, the walking the definition of a team player, engages with others to solve problems and make improvements
Excellence – demonstrate confidence, excellent teaching practice, impeccable integrity, excellent relationship building skills with all constituents and be a team player
Inspired Leadership – act in the best interests of the students and the school at all times, integrate consistently the school's goal and objectives into all decisions and planning, and working through programs from inception to implementation
Loyal Ambassador – be recognized as passionate, strategic, articulate and sincere ambassadors of the school to our internal and external constituents acting as a representative of the school always
Management – demonstrate the ability to prioritize tasks and responsibilities, meet deadlines, and multi-task in a demanding, fast-paced professional environment
Sound Judgement – demonstrate sound judgment, the ability to problem-solve and make sound decisions
Continuous Improvement – Model the willingness and ability to continually improve, including learning from experiences, and trying new things
Requirements:
A valid BC teaching certificate
5+ Years of classroom and teaching experience
3+ Years in a leadership role in an Education environment
3+ Years in mentoring and supporting staff
Curriculum and program development, implementation & leadership experience
Understanding and experience with implementing the new BC curriculum
Master's degree in education or to be completed within 3 years
Completed OG Associate or Level 3 NILD Educational Therapy or to be completed within 3 years
To apply, please submit a resume and cover letter addressed to Alison Wall, Head of School. Only shortlisted candidates will be contacted. Thank you for your interest. We look forward to hearing from you.
We are committed to building a diverse and inclusive workforce by encouraging applications from all qualified job seekers, including those from traditionally underrepresented communities. Apply on the Fraser Academy Website.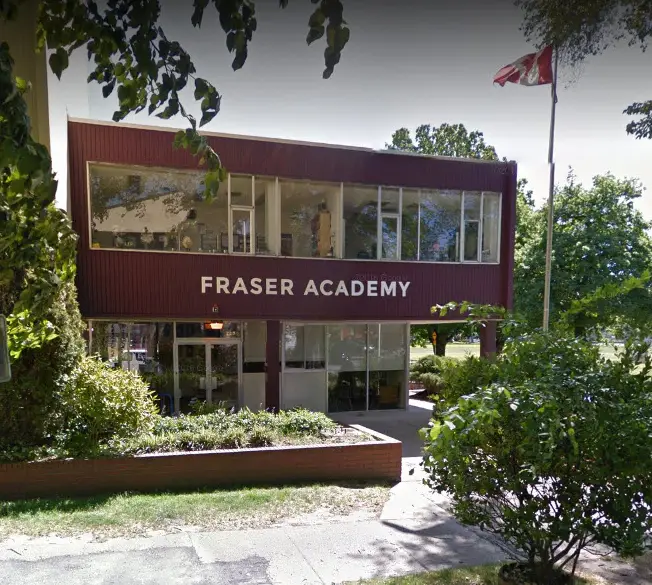 Office
376 Victoria Ave. #200
Westmount, Quebec H3Z 1C3
Hours
M-F: 9:00 – 17:00
S-S: By Appointment
Call Us
(438)-300-6190
(866)-300-9181