Personalized Learning & Enrichment Teacher
Personalized Learning & Enrichment Teacher Temporary Internal/External  Closing Date: November 5, 2023
Posting #2023077
Hours FTE 0.40 Temporary; November 14 2023 – June 25, 2024
Salary Commensurate with placement on the SMS Salary Grid, based on years of teaching experience & education (TQS Category). This is a bargaining unit position in the Professional Employees Association.
Summary
St. Margaret's School (SMS) is Western Canada's only girl-centered, independent day and boarding school located in Victoria, British Columbia, Canada on the unceded traditional territories of the Esquimalt Nations, Songhees Nations, and W_SÁNEC Nations. Founded in 1908, SMS is an international centre for girl-centered learning and leadership development, providing empowering education for girls from Junior Kindergarten to Grade 12 (boarding grades 7–12). St. Margaret's School is an International Baccalaureate (IB) School offering the Diploma Program.
Reporting to the Assistant Director, Personalized Learning & Enrichment, the Personalized Learning & Enrichment Teacher provides academic general support for students in a climate that promotes and celebrates the whole child, fosters student leadership, and encourages each student to participate and contribute with confidence and competency.
Our school's motto "service with love" embraces both individual pursuits and shared responsibilities. At SMS, teachers are required to participate in the extra-curricular life of the school, thereby educating the whole person and supporting students to develop the full range of their skills, talents, and interests.
Core Competencies
Integrity & Trust
Service Orientation
Adaptability
Innovation
Resilience
Professional Knowledge
Communication & Collaboration
Duties & Responsibilities
Creating, implementing, and delivering the course curriculum to students in Grade K through 12.
Employing a variety of content-based and content-oriented teaching techniques from more teacher-directed strategies such as direct instruction to approaches involving investigations, discussion, problem solving, and research projects.
Using questioning to stimulate thinking.
Providing many and varied opportunities for students to instill competence and confidence.
Collaborating in the work of the department on curricular development, pedagogy, and assessment.
Regular collaboration with colleagues to share ideas and plan cross-grade activities.
Providing academic support for students outside of class time.
Attending regular staff meetings and school-required meetings and events.
Preparing both formal written reports for students, and regularly communicating with parents.
Active participation in the full life of the school and community, including attending school functions, and all events related to reporting and assessment.
Available to attend meetings with parents and colleagues to support the needs of the students in the class.
Other duties as assigned by the Assistant Director Personalized Learning and Enrichment.
Requirements and Qualifications
Current and Valid Teacher certification through the BC Teacher Regulation Branch.
Bachelor's degree in education is required.
Experience teaching ELL learners at the secondary level or in a college setting is an asset.
Familiarity and experience within an IB Diploma Programme setting an asset.
Familiarity working in an inquiry-focused setting and incorporating 21st Century teaching strategies.
Strong assessment practices that reflect multiple ways of learning.
Demonstrated use of technology to enhance the teaching and learning experience.
Demonstrated commitment to diversity and inclusion, and an understanding of how girls learn best.
Have a passion for helping students explore the physical sciences and contextualizing scientific theories through hands-on learning activities that have real world applications.
Familiar with a variety of teaching strategies to meet the individual needs of girls.
Superior communication, organizational and interpersonal skills in working with colleagues and parents.
Ability to work harmoniously and collaboratively as part of a team, engaging in dialogue about instructional practices with peers.
Willingness to participate in school-wide professional development opportunities and to attend whole school staff meetings.
Desire to be involved in a wide range of school activities in and outside the classroom is essential.
Actively supporting the vision, mission, and values of St. Margaret's School.
Valued Benefits A career with St. Margaret's School will offer you the opportunity to be part of dedicated team of professionals in a dynamic and rewarding educational environment. This position is located on the school campus, with access to rapid transit, on-site gym, and other amenities.
Interested candidates are invited to submit an application package, which includes a covering letter, curriculum vitae and professional references, quoting the Posting #2023077in the subject line of your email, by November 5, 2023, to:
Human Resources St. Margaret's School
1080 Lucas Avenue
Victoria, BC V8X 3P7
Email: [email protected]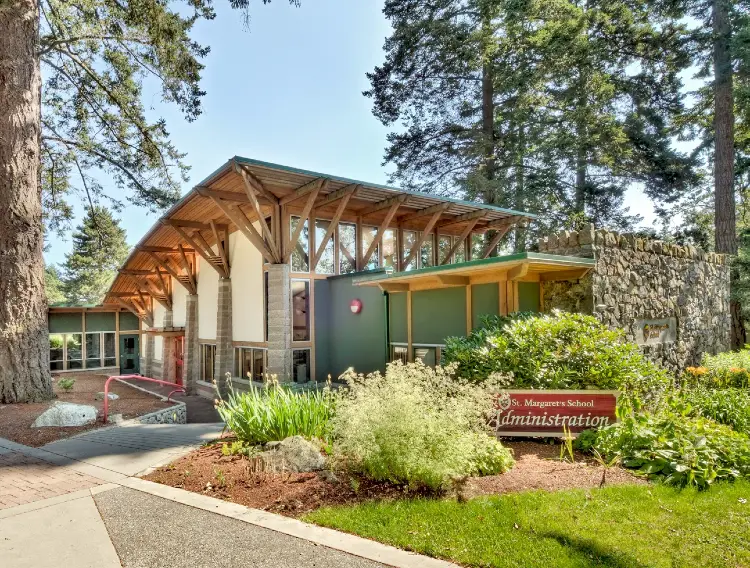 Office
376 Victoria Ave. #200
Westmount, Quebec H3Z 1C3
Hours
M-F: 9:00 – 17:00
S-S: By Appointment
Call Us
(438)-300-6190
(866)-300-9181