Primary/Junior Supply Teacher
THE RIDLEY DIFFERENCE
Founded in 1889, Ridley College is a co-educational boarding and day school with over 700 students in JK to grade 12 from more than 60 countries worldwide.  The Ridley experience integrates a traditional liberal arts education with individual learning enhanced by the principles of positive psychology, the International Baccalaureate continuum program, a learner-driven culture and campus community, exceptional athletics and dynamic arts programs, and a commitment of service to others.  This unique combination prepares meaningful and flourishing lives by teaching the habits of mind, body and spirit, and the values needed to lead in a global society. 
 Ridley College is located on 90 acres in St. Catharines, Ontario in the heart of the Niagara Peninsula and is comprised of a stunning blend of century old buildings housing modernized technology.
 OUR TEAM
 Ridley offers the prospect of being part of a high-performance team in a nourishing workplace community that encourages collaboration, innovation, inclusivity and curious minds, and where grit and perseverance are assets.  Joining the team at Ridley means you are committed to life-long learning and development, have integrity, and value being of service in a richly diverse community.  Our vibrant school is guided by a student-centered ethos and underpinned by positive psychology practices.  We cultivate the full potential in each of our students by having a caring, committed and world-class team.  Attracting, developing and retaining people who thrive in Ridley's positive education culture that recognizes and celebrates individual strengths is critical to our success.
 OVERVIEW:
 Ridley College has an exciting opportunity for a Supply Primary/Junior Teacher in our Lower School commencing October 2023.
 Key Responsibilities:
Create a dynamic learning environment
Instruct students, using various teaching methods
Present lessons that motivate students and that cater to the range of needs and abilities of the students in the class as well as ensuring the course of study follows ministry curriculum guidelines
Maintaining discipline in the classroom
Keeps up to date with developments in the subject area, teaching resources and strategies and makes relevant changes to instructional plans and activities
 QUALIFICATIONS:
 EDUCATION:
have a Bachelor of Education degree (Ontario or equivalent)
have an Ontario Teachers' Certificate or equivalent, in good standing, and qualified to teach at the Primary/Junior level
successfully completed OR a commitment to complete the International Baccalaureate Primary Years Program (PYP) and Middle Years Program (MYP)
EXPERIENCE & OTHER REQUIREMENTS:
Experience teaching in Primary or Junior grades
Demonstrates creativity, a passion for teaching and can foster unique learning experiences for student's
Excellent interpersonal skills, exemplary communication skills, problem-solving, negotiation, and mediation skills
Experience with innovative teaching and learning
Commitment to the College's academic and co-curricular directions and the school's vision and mission
Be enthusiastic, energetic, and able to foster unique learning experiences for students
Able to thrive in a collaborative, flexible and supportive team environment
Experience in the specialist areas French and music
 OUR OFFER
Ridley College offers a positive and inclusive workplace community with a competitive compensation package including the Ontario Teacher's Pension Plan where applicable; innovative, challenging and rewarding opportunities; a learning environment that promotes professional development and personal growth; active community involvement; and a beautiful campus setting in the heart of Niagara that engages and inspires our employees to flourish.
 HOW TO APPLY
The job posting will remain active until the position has been successfully filled.
While all applicants are thanked for their interest, only those chosen for interviews will be contacted.
As a condition of employment, a satisfactory Vulnerable Persons Screening Report must be provided.
Ridley College is committed to fostering an inclusive, accessible, and equitable environment where everyone feels respected, valued and supported.  Accommodations are available for applicants with disabilities throughout the recruitment process.  If you are selected to participate in the recruitment process, please inform Human Resources of the nature of any accommodation(s) that you may require in respect of any materials or processes used in order to ensure your equal participation.
"We inspire flourishing lives to transform our globe."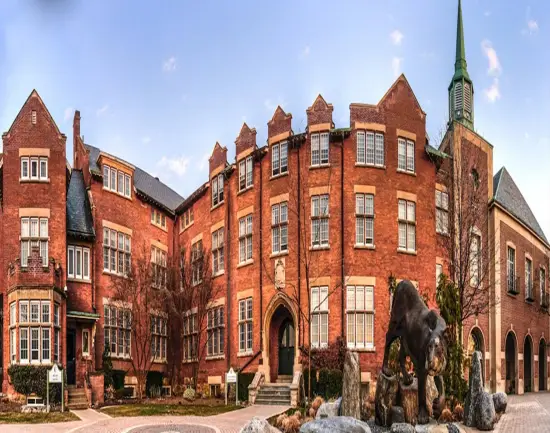 Office
376 Victoria Ave. #200
Westmount, Quebec H3Z 1C3
Hours
M-F: 9:00 – 17:00
S-S: By Appointment
Call Us
(438)-300-6190
(866)-300-9181