Environmental Educator
Queen Margaret's School is currently accepting applications from qualified candidates for a Grade 10-12 Environmental Educator and Biology Teacher for the term of December 01, 2023, until June 30, 2024. This is expected to be a 0.83 FTE position.
*We are a growing school, so there is the possibility of extension to the 2024-25 School Year
*This role also comes with the opportunity to begin the contract earlier, depending on availability of the candidate, for mentorship with the outgoing teacher.
This posting will close upon the appointment of a suitable candidate so early application is advised.
The Grade 10-12 Environmental Educator and Biology teacher is an inquisitive educator, keen on all things related to Science, Sustainability and Biology, who is responsible for delivering a dynamic environmental education and science program to Grades 10-12 students with a focus on inquiry-based learning and experiential education. Teaching responsibilities will include a proven ability to teach, inspire and assess a range of subjects from introductory Science 10 to Biology, Environmental Sciences and Advanced Placement Courses at the Grade 11-12 level. This teacher will be a key player in our Eco-club endeavours and foster a love for and sustainability of the local environment on Vancouver Island with our students. There is also an opportunity for a leadership role for the appropriate teacher who has experience working with others and building momentum for Science, Sustainability and Climate-Related initiatives.
Applicants interested in joining Queen Margaret's School community must embrace the ethos of an independent school education, the capacity to develop positive relationships with all community members, and the desire to contribute to a collaborative learning community.
Candidates must have completed their Bachelor of Education degree and be members of (or eligible for membership) with the BC Teacher Regulation Branch.
Applications must include proof of teacher certification and degrees obtained.
Responsibilities:
Plan and teach engaging and relevant General Science and Biology Grade 10-12 Science classes as assigned, following the British Columbia curriculum
Plan and implement inquiry, experiential and place-based learning opportunities, locally and in the wider community
Take an active lead in environmental initiatives on campus, including but not limited to bee education, gardening and food sustainability, (i.e. indigenous plant restoration on campus)
Assess and address student learning styles and implement strategies for promoting student progress
Create a safe and nurturing classroom environment
Foster a climate of respect and fairness for all students
Use technology in curriculum and reporting (using MyEducationBC student information system and other technology resources provided)
Use a variety of assessment strategies and assessment collection (portfolios, self-assessment, testing, reflection, etc.)
Evaluate students and report on progress formally (report cards) and informally with families
Communicate effectively with homeroom teachers, faculty advisors, and learning support staff as required
Contribute to planning and delivery of special events
Lead co-curricular assignments with enthusiasm
Model the core values of the school
Collaborate with peers to support a student-centered learning environment
Be a role model for students
Take an active part in all professional development activities, including staff meetings
Qualifications:
The following are requirements for this position:
Graduate of a recognized B.Ed program, with focused studies in Science
Preference will be given to candidates with a demonstrated interest, and/or educational background in Environmental Studies, placed-based learning or environmental project-based learning
Proof of BC Ministry of Education Teacher Certification
Knowledge of BC Curriculum requirements for science
Experience and/or familiarity with AP College Board courses in the aforementioned subjects is an asset
Ability to lead a group of students in a school Advisory program
Strong organizational and communication skills with a proven ability to communicate and develop relationships with a wide array of stakeholders (students, parents, teacher colleagues, community members, etc.)
Commitment to continuous professional growth and professional learning
Ability and desire to grow professionally through collaboration with colleagues
Proven ability to motivate students through meaningful curriculum and inquiry-driven learning
Demonstrated experience with innovative practices, including the integration of educational technology tools
Demonstrated ability to develop strong learning relationships through the provision of a safe and trusting learning environment
Ability to work effectively in a culturally responsive teaching environment
Understanding of British Columbia's K-12 curriculum and the objectives of competency-based education
Demonstrated ability to effectively differentiate and be responsive to student needs
Willingness to regularly engage in experiential learning experiences
Willingness to embrace the ethos of an independent school and make a commitment to the extensive co-curricular life of an independent school
The ideal candidate will have:
Proficiency and qualifications to teach Biology, Science 10 and an understanding of or willingness to learn about the AP program.
Math and Chemistry experience would be an asset.
Preference will be given to candidates with leadership experience in a school context, however, newly certified teachers are also welcome to apply.
Preference will be given to candidates who have an understanding of or willingness to learn about the ethos of an independent school community.
Applications should be made electronically. To submit your application, please upload your documents according to the instructions on our website link http://qms.bc.ca/discover-qms/careers/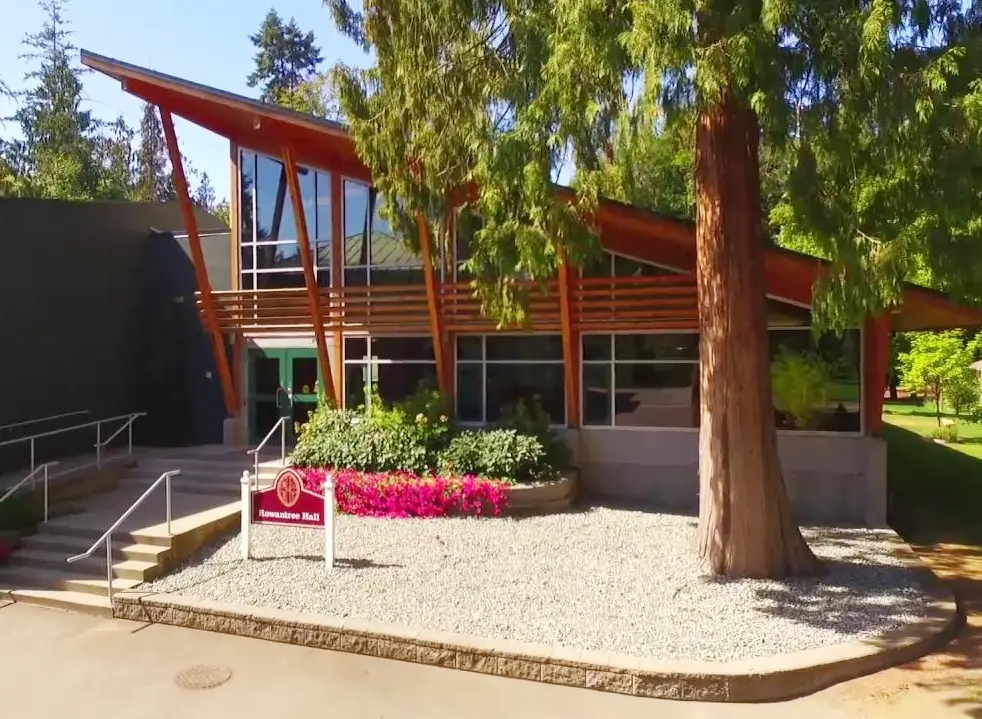 Office
376 Victoria Ave. #200
Westmount, Quebec H3Z 1C3
Hours
M-F: 9:00 – 17:00
S-S: By Appointment
Call Us
(438)-300-6190
(866)-300-9181