Quebec's Bill 101 and Your Child's Education
There are many great advantages moving to Quebec however, Bill 101 is not one them. This bill limits your options for the education of your child, especially if you are new to Canada. This legislation was created and implemented in 1977, in order to protect the French language and free the province from the dominant language, English. This bill has changed a lot throughout the last 40 years but one the most controversial parts of the bill remains intact today; only students who have at least one parent who attended an English language school in Quebec or Canada may be allowed to attend English school. This leaves many people with very little options when looking to give their child the best education possible.
If you are new to Canada and Quebec, and intend on sending your child to public school, your child will have to attend a French public school. The younger the student, the easier the transition will be. In order to ease this transition, the French public school system created Welcome Classes. These classes are a necessity, especially if the student has no French language skills at all. Although the idea of these classes seem great, the follow through by the system is quite poor and many people leave with negative experiences. In these classes, you will find a very wide range of age groups, native languages and academic abilities. Not only that, but the teachers teaching these classes, for the most part, have not been adequately trained in teaching French as a second language, especially to students who have no experience with this language. This makes for very difficult communication, especially in the first few months.
École primaire – Annexe Charlevoix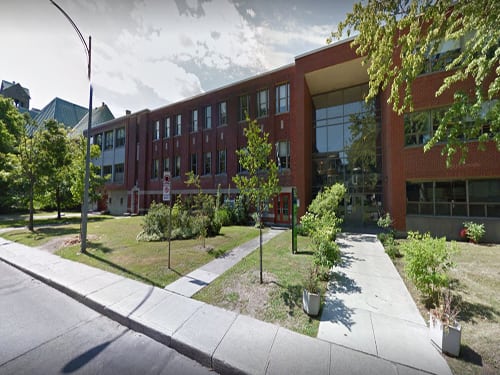 École primaire – St.-Léon-de-Westmount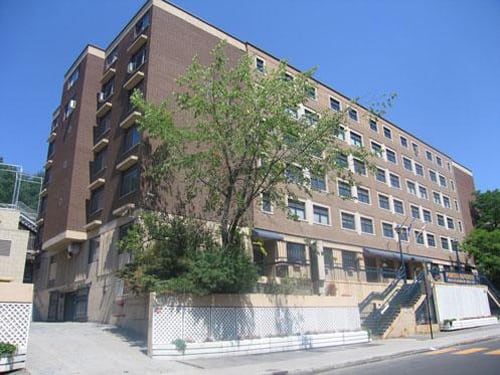 École privé – Michel Provost
Alternatively, you have the option of sending your child to a private French school, however you may still run into some roadblocks here. If your child is in the younger years, grade 1 or 2 level, this should not be an issue. As the grade levels increase however, French private schools are less and less likely to admit a student with no French language skills at all. A way around this may be to do a year or two in the French public system with additional tutoring and then begin looking at the private French schools again once the student's French language skills are further developed.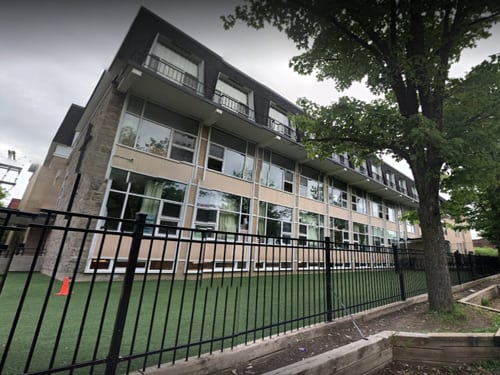 École privé – St. Stansilas
SchoolAdvice Case Histories
Moved to Quebec from California..
"A family with three children arrived in Montreal from San Diego, California and engaged SchoolAdvice to assist with locating and enrolling the children in public French schools.  The family had applied for and received Permanent Residence status to enter Canada after waiting more than 18 months for approval. None of the children were eligible for English education. The children were bilingual (English/Spanish) and the parents wanted them to to attend French public school."
SchoolAdvice set up the appointment with the Commision Scholaire de Montréal where the children were evaluated and interviewed. They were placed in a Centre D'Accuiel (Welcome Classes) school in St. Henri.  The class was an interesting mix of recent immigrants to Quebec from a variety of nations and cultures.  The teacher was not well equipped to help the children learn french. SchoolAdvice arranged for FSL teachers to work with the children outside of class.  In general the parents and children were frustrated by the experience and in the end felt it was a "lost year" in terms of academic progress for the children.  The parents are planning to enrol the children in an 'off grid' private english school and will continue providing FSL instruction outside of school.
Arrived in Quebec from Eastern Europe
"A family with two children (Grade 4 and Grade 6) arrived in Montreal from Bulgaria where the children had been enrolled in an International French School.  Both children were fluent in French and Turkish.  SchoolAdvice helped them settle in a comfortable neighborhood (Outremont) near french public schools that suited the family well. Appointments were made with the Commission Scholaire where the children were interviewed and evaluated.  Although the children were fluent in French and presented positive recent assessments from their schools, it was recommended that they follow a summer program to upgrade their math skills.  It was interesting to note that neither parent could speak or understand French and the Commision Scholaire officials did not speak or understand English so the children acted as translators being Commission Scholaire staff and their parents.  Translating between French and Turkish.
We will update this file once the children start school in late August.  SchoolAdvice will be in close contact with the family to see how the children are coping in their new environment and whether or not additional support services are required.
Another possibility is to enroll your child in an independent, "off grid" school. Private schools receive funding from the government and therefore have to follow the government legislation. Off grid schools, on the other hand, do not and therefore have total independence on their curriculum and language of instruction. By choosing an independent school, you will have the option of educating your child in English or in French, depending on the school that is the best fit for your family. For the most part, independent schools are excellent schools where students receive a top of the line education, setting themselves up for success in their future academic career. It is important to note that given that these schools are run solely by tuition with no government funding, this makes tuition prices significantly higher than in other private schools in Quebec.
The Study | Westmount K-11 | English Eligibility NOT Required
Kells Academy | Montreal K-12 | English Eligibility NOT Required
"There is a trend in Quebec towards an increasing number of 'OFF Grid" Independent Schools."
Have a Questions? Ask us at SchoolAdvice