Kells Academy Grade 12 Program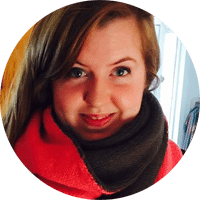 What is the program and why is it beneficial?
Kells Academy's grade 12 program has been newly designed and implemented with the goal of enhancing students' independent learning skills as well as being better prepared for life as a successful university student.
This pre-university program is delivered in collaboration with the Ontario Virtual School, which is fully accredited by the Ontario Ministry of Education, therefore students who graduate from this program will receive the Ontario Secondary Schools Diploma.  All courses and assessments are presented in an online environment where all lessons are recorded so that students have the opportunity to review whenever they feel it necessary. Assignments and assessments are graded by the subject teachers at Ontario Virtual School who are all exceptionally qualified in the courses they are teaching as well as fully accredited by the Ontario Teachers College. Even though most coursework is completed online via the Ontario Virtual School, the teachers at Kells Academy are on site to support the students in their learning. The teachers ensure that students are submitting their assignments in a timely manner as well as arranging necessary exams to be registered and administered. So not only do students have access to the subject teachers at Ontario Virtual School, but also the teachers at Kells. This high degree of personal attention is the ideal environment for student success and is unlike any other grade 12 program offered in the province.
Have a Question? Ask Katie Nicol at SchoolAdvice
"The grade 12 program at Kells Academy offers exactly what is necessary to develop the academic and life skills needed to have a successful future in university and beyond."
Post Secondary Options
In Quebec, students typically finish high school in grade 11 and then move on to two years of Cegep before beginning university. With the Kells pre-university program, Cegep is no longer necessary, as it was designed to prepare its students for admissions to the top universities across North America and Europe directly upon graduating grade 12. This allows students to enter University at, what is typically called "Year 0". During this first year of university, students slowly begin taking some program courses, but are also encouraged to take a variety of lower level, general courses to become accustomed to their new learning environment and the university's academic expectations. This year is extremely helpful for many students, and most Quebec students, unfortunately, miss out on this opportunity.
Kells Advantage
As a completely independent school, Kells Academy is in a unique position to be able to provide a top tier grade 12 program, with similar tuition fees to their other grade levels even though the teacher to student ratio is much smaller. In addition, Kells also offers the option for boarding. The boarding environment at Kells is new, beautiful and new additions and services are currently being included. These factors makes Kells a great option for international students.  The residence offers full time supervision equipped with video surveillance to ensure the safety of all students. The Kells staff are all actively engaged in boarding life so that students can maintain academic focus, as well as a balanced and healthy lifestyle. The international residence at Kells connects students with a wonderful and supportive community where they can experience the city and develop academic and life skills beyond the classroom.
The grade 12 program at Kells Academy is truly one of a kind and offers exactly what is necessary to develop the academic and life skills needed to have a successful future in university and beyond.
Contact us to review all of your school options.
The first 30 minutes are always free.
SchoolAdvice
Corporate Headquarters 1001 rue Lenoir, B-111 Montréal, QC Canada, H4C 2Z6
Email: [email protected]
Telephone: 514.350.3519 | 888.509.7202