Top 10 Tips & Questions for Private School Open House Visits
It's Private School Open House season across the country. Families thinking about private school options have a lot to consider when trying to find the right school. This can be overwhelming as there are many different options and many different aspects to consider when choosing a school. The Open House is really important as it gives you an introductory glimpse into the learning environment, the school's community and it's approach to education. 
​How to Prepare for a Private School Open House
Appropriate preparation prior to attending each a private school Open House is essential.  Before arriving at the Open House, be sure to review the school's website. Look at their mission and vision,  the curriculum, the extra curriculars they provide and then see how the school follows through with those aspects when you arrive at the Open House.  
​A Good Fit
One of the most important aspects when choosing a school for your child and family, is finding a school that matches the needs and interests of your child and your family. Every school varies in their approach to learning, the curriculum they offer and the resources they have.  
It is important that you think about what your family and child wants and needs from the school before attending any private school open house so that you can ask relevant questions to get accurate information.
See below for important questions to consider!
Tip: At the open house, speak to a staff member, describe your child, and ask about the opportunities for him or her at that particular school. 
Culture
The cultures of private schools vary from a more traditional approach to a more progressive approach. As a parent, you know the kind of learning environment that will be most helpful and beneficial for the success of your child to succeed and it is important not to ignore this. Some schools offer a more positive and nurturing approach while others offer a more rigorous approach with a focus on excellence. Some schools have a focus on science and technology, while others have a focus on the arts. The private school Open House is the opportunity for families to evaluate what the school's culture feels like and whether it is suitable for their child. 
Tip: Talk to teachers about the learning environment and ask specific questions about your child and how they would fit in the classroom environment.
Top 10 Tips and Questions for attending an Open House
Don't limit yourself to speaking only with admissions officers. Be sure to take the time to also speak with the Head of School as well as the teachers.

Ask for an outline of the curriculum as well as textbooks, teaching materials and any other learning resources that will be used throughout the different levels.

What does do the class sizes look like? Do they vary depending on grade level? Is this an important factor for your child's learning needs?

How much is the annual tuition? What does it include? Are there additional fees involved?

Are bursaries or any kind of financial support available?

What types of extracurricular activities does the school offer? How consistent are these activities?

What kind of technological resources does the school have? Is technology integrated in the classroom at all levels? How are the technological resources being used?

How does the school and teachers evaluate and measure the individual student's progress throughout the year(s)?

What strategies does the school use to promote a positive, inclusive community environment?

Are there opportunities for parents to be involved in the school community?
Finding the perfect fit for a school can be tough and it may take some time and thought. But, rest assured that it is much easier for families who have a clear picture of what they are looking for based on their needs. 
Need more guidance and assistant in finding the right fit? Talk to one of our consultants today!
Key Facts
School Type: Progressive, French Immersion
Grades (Gender): K to 11 (Girls)
Tuition: $ 19,150 – 20,440
Average Class Size: 12 – 18
Enrollment Day: 325  (K – 11)
Contact Person: Julie Beaulieu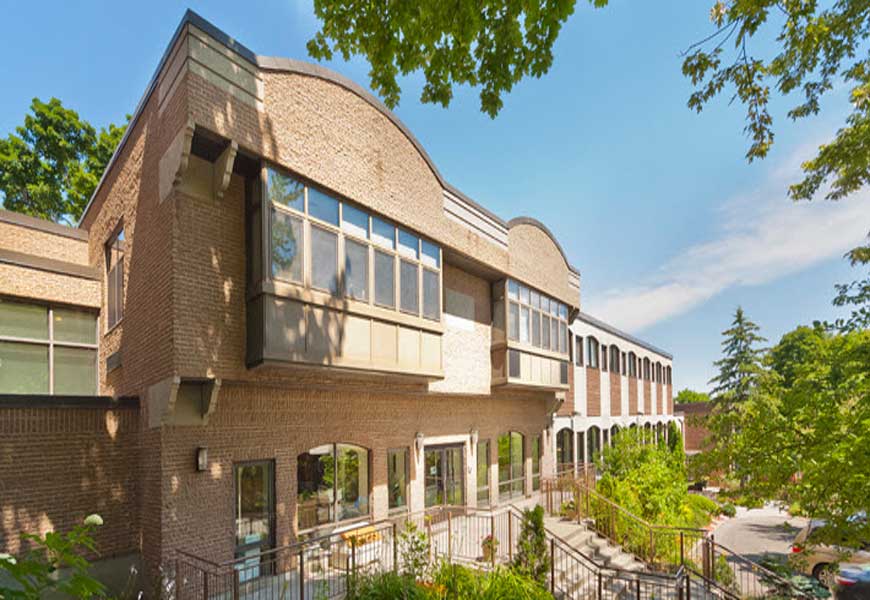 Key Facts
School Type: International Baccalaureate, Inquiry Based Learning
Grades (Gender): K to 8 (Coed)
Tuition: $ 8,900- 22,000
Average Class Size: 16
Enrollment Day: 140  (K to 8)
Contact Person: Jenna Gibson
Key Facts
School Type: University Preparatory, Episcopalian
Grades (Gender): 8 – 12 (Coed)
Tuition: $ 32,500 – 49,500
Average Class Size: 11
Enrollment Day: 235 (8 – 12)
Contact Person: John Tucker, Director of Admissions  301-733-9330
Key Facts
School Type: Progressive
Grades (Gender): JK to 6 (Coed)
Tuition: $ 26,450 – $31,450
Average Class Size: 20
Enrollment Day: 150  (JK – 6)
Contact Person: Michelle Barchuk, Admissions
Connect with SchoolAdvice
Office
1001 Lenoir Ave, Suite B-111
Montreal, Quebec H4C 2Z6
Hours
M-F: 9:00 – 17:00
S-S: By Appointment
Call Us
(888) 509-7202
(514) 350-3519