Choosing a School for an Autistic Child
by Katie Nicol | SchoolAdvice Education Consultant, Learning Differences & Special Needs | [email protected]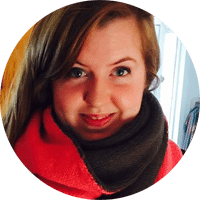 Choosing a new school for your child can sometimes feel like a daunting task. Many factors come into play, especially if your child has Autism Spectrum Disorder. It can sometimes be challenging to sort through all of the information that a school is giving you. Your emotions can also become overwhelming because you are aware of the anxieties that can come out when your child experiences a new environment. Schools tend focus their resources on different educational programs depending on the needs of the population of that particular school. As a parent, you want to ensure that the school you choose is not only able to meet your child's needs, but that it will also be able to help them further develop their abilities and skills to overcome some of their difficulties. The needs of your child must be fulfilled by the school and your child's right to a quality education should be upheld. How can you know whether the school you choose will do so?  Ask questions and ask for explanations. You, not only want to know what the school will do, you also want to know how the school will do it.
Have a Question? Ask Katie Nicol at SchoolAdvice
"I have outlined a few guiding questions to help you find schools that have a positive and effective approach to Autism."
How will the school develop and implement an educational profile and individualized education plan (IEP) for your child stating their strengths, interests, needs, goals and objectives?
The educational profile and the IEP are important aspects of your child's education, and your child most likely already has one depending on their age. Children change with time and knowing their strengths and interests is important to help and encourage their learning. There can be a tendency for schools to focus of weaknesses and what needs to improve but it is far more useful to use the student's strengths and interests in order to develop the areas that may be lacking. Without knowing strengths, it will prove to be difficult to overcome weaknesses. Plans should be specific, including relevant strategies to be used daily.
How does the school use visual supports to make learning activities and the structure of the school day more predictable?
This is essential, as many children are visual learners. Most classrooms should already have visuals implemented, however if many classrooms in the school do not have visuals already implemented, it may be a good idea to question the school further on this topic.
How does the school help children develop relationships with other children?
Part of a learning program for many students on the spectrum includes social interaction.  I have seen it many times in schools where a child is working in the corner of a classroom all day with the support worker and the teacher is not trying to engage the student. While this is typical behavior of a child with Autism, it is important for them to learn to interact with others and you want to make sure that the school you choose will support all children in their interactions with each other. Always ask how the school plans to support your child's social and emotional development.
Does the school have ample support staff with the knowledge and skills in the education of children with autism?
Support is essential, not just having extra support, but also having effective support so that your child will receive the appropriate kind and amount of attention and so the teachers are better able to do their job. It is also a possibility for some schools to not have any present support staff. If this were the case, it would be worth asking whether the school will be able to hire staff or whether you would be able to hire your own support worker to stay with your child.
These are but a few guiding questions to think about when you are looking at schools. Our goal is to help you to make informed decisions on which schools would be a good fit for your child. Always remember to trust your instincts. You know your child and if the staff at the school make you feel confident and comfortable then it might just be the right fit!
Download the SchoolAdvice checklist you can use to help guide your thinking when looking at new schools for your child.