An important part of our mission at SchoolAdvice is to provide families with information about independent and private schools.  To achieve this goal we publish school profile pages.  Standard profiles are developed by our research team. They review school websites and contact school officials to learn details about the schools. Since schools are not charged for a standard profile listing, our database is comprehensive and thus our claim that it is 'Canada's Most Inclusive School Directory'. While the significant majority of these schools are Canadian, we continue to add an increasing number of US and International schools.  To date we have over 600 published profile pages on SchoolAdvice.net.
Every January we begin a review and update of profiles to reflect changes in academic programs, grades offered, faculty and administration updates, and changes to tuition and school fees.  This year we have noted some new trends in the way schools choose to publish (or not publish) tuition and fee information on their websites.  A growing number of schools no longer display fees on the school website. Instead they require visitors to submit an inquiry to learn about the costs. While this will help grow the school's mailing list, we are unsure that it will be an effective recruitment strategy.
Have an education related question?
More trends in private school pricing…
Private school tuition is increasing.  Inflation in 2023 is pushing prices higher and private school tuition is no exception.  We are seeing an average increase of approximately 6-7% for the 2023-2024 academic year.
Additional and conditional fees are on the rise.  We are seeing an increasing number of schools requiring 'New Student' or 'New Family' fees.  These are generally one time charges assigned to a new enrollment.  They can range from $500 to $8,000 depending on the school and they may or may not vary with the number of siblings enrolled at the school.  These fees are non-refundable once the offer of admissions is accepted by the family.  
Application fees are non-refundable and can vary depending on the school.  On average an application fee is likely to be $250.00.  We are seeing smaller private schools institute application fees.  In previous years many smaller schools did not charge an application fee.
Capital funding fees may occur as an annual or one-time fee, depending on the school.  These funds are used to maintain or expand a school's infrastructure and can vary depending on the school's needs. We see fees ranging from hundreds to thousands of dollars.
International student fees may apply to families whose children are attending a private school having obtained a Canadian Study Permit. Provincial subsidies (available in some Provinces but not all) for private schools are not granted for students registered as 'International'. The school makes up the difference with the International Student Fee.  An increasing number of schools charge International Fees irrespective of government subsidies. Canada is a popular choice for International Students and a major source of revenue for private and public schools.  
Investment programs and debentures are becoming a more popular funding source for private schools.  New families are required to make an interest free loan to the school. They may be a one-time payment or several payments scheduled across a few years.  Some newer schools have financed their expansion and building projects in this manner.  The amounts can be significant, anywhere from $5,000 up to $25,000 per family.  The funds remain with the school until either the student or the family leaves the school.  The school will often make an appeal for the family to turn the debt into a donation when it comes time to repay.
"Choosing a private school is a major decision for any family. While the cost will be an important consideration for most families, it is the academic program, teaching and learning strategies, school leadership, and strength of the faculty that should have the most impact on the final decision."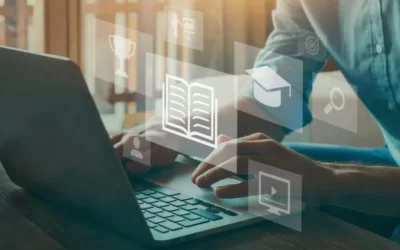 Recent language law reforms in Quebec, known as Bill 96 (Law 14), have been implemented to safeguard the French language. These reforms bring about new restrictions and curriculum changes for English language CEGEPs. Notably, the enrollment of English CEGEP students will be limited to a maximum of 17.5% of the entire CEGEP network. Starting in 2024, English CEGEP students will be required to take five courses in French. Students with a Certificate of Eligibility (COE) have the option to take all five credits as French as a Second Language courses or mix regular courses in French. On the other hand, students without a COE must choose a combination of French as a second language and regular classes in French. Additionally, students without a COE must pass an exam in French called Épreuves uniformes en langue d'enseignement et littérature (ÉULEL) in order to graduate, a requirement also applicable to French CEGEP students.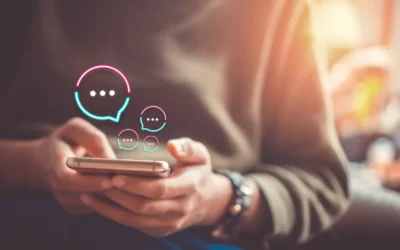 In a post-COVID world, private and independent school enrolment has shifted. While some schools are back on track, many are struggling this year to reach numbers that are necessary to maintain programs and faculty. Based on our own experience at SchoolAdvice, live chat has been the best tool for driving engagement and growing our business. This blog offers private and independent schools some strategies for implementing live chat for their schools.
Choosing the right school can be an overwhelming and challenging task. With so many options available, it can be difficult to determine which school will be the best fit for you. This is where an admissions consultant can be invaluable. In this blog, we highlight the major benefits of using an admissions consultant and the key features to look for when choosing an admissions consultant.