Back to School Protocol for Canada 2020-21 – A Mixed Bag
Plans vary from province to province
At this point in the summer, it would be normal to see back-to-school ads for clothing, computers and various sundry of supplies that would see elementary and high school ages students prepared for the annual rite of fall. But given the presence of the worldwide coronavirus pandemic, advertisers seem to be taking a cautious approach to a season that normally generates hundreds of millions of dollars in sales. And whether it's back to school for all students in late August or early September is very much surrounded  by a plethora of unanswered questions, with more variables than a quantum physics equation.
Let's take a look at what we know about the 10 Canadian provinces' education ministry plans for the 2020-21 academic year, one that will no doubt challenge the leadership skills of every school board, administrator and teacher from coast-to-coast. There are about 5.3 million elementary and high school children in Canada, according to a StatsCan 2018 survey. All provinces are aiming to get students back in the classroom with the common denominator being that online (or remote) learning is always the fallback position.
Not all 10 provinces are included here, but rather a country-wide snapshot. There aren't really many options for governments, but the underlying philosophy is that if schools didn't open in the fall, the damage done to young minds and bodies would continue to become an even more serious social health issue that soon couldn't be undone. Canadian elementary and high school students have not been in the classroom since March 12.
BC partially opened some of its schools in the early months of the pandemic after managing the virus numbers after an serious outbreak in a long term care facility. Under the inspired leadership of Provincial Health Officer Dr. Bonnie Henry, BC became the paradigm for others to follow.. While Quebec and Ontario struggled with serious covid-19 numbers, BC was into containment mode in 2 months.
 The province, with a little over a half-million elementary and high school students, hopes to have schools open in Sept., but as of late July the government had yet to reveal its back-to-school plans. However, Education Minister Rob Fleming assured British Colombians that by the end of July, all stakeholders would see the details of the government's back to school pandemic strategy. K-7 will be back in September, Fleming said. "But that could change," he added, knowing how fluid the setbacks and small covid victories can be. Discerning consumers of covid-19 information are now a lot more sophisticated after almost 6 months of digesting and sorting through the challenging overload of information that changes from day to day, week to week.
​
​Logistically, Ontario has the biggest challenge based on numbers of students – 2 million in primary and secondary – alone. At this point the Doug Ford Conservative  government is taking, well, a conservative approach to the fall return of students. Parents will be the ones making the choices for their children. So show up or not with the proviso that remote learning will be available. School boards have been instructed to come up with 3 plans; one for "normal" back to school days, one for a modified school day (staggered starting times, separation of grades for example) and finally a plan for at-home learning.
Taking the firmest of stances of all Canadian provinces, the Quebec education minister Jean-Francois Roberge has made attendance compulsory. "If specialists say school is safe, we should have confidence in them," he said. In June, Quebec did open schools in regions outside Montreal in a kind of experiment deemed successful – despite an outbreak at some schools. Perhaps a snapshot of what is to come in September across the country. The compulsory attendance has some flexibility built in as grades 10-11 can apparently  attend or learn online.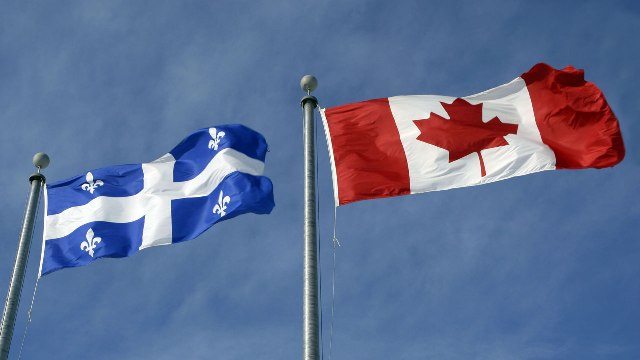 Nowhere in this scenario is the allocation of teachers' responsibilities outlined. Which teachers deal with those students who choose online learning as opposed to physical attendance?
The province has a very helpful web site that includes a re-entry toolkit for students and parents that covers everything from playground restrictions, health behaviour to transportation.
Nova Scotia, Newfoundland and Labrador
These two provinces are lumped together for one reason: they have yet to announce their back to school plans. We're sure they have some in the works, they're just not sharing. For the record Newfoundland has about 65,000 school aged children and Yukon has close to 7,000.
It is a tragedy that young kindergarten and elementary school kids are being deluged with so many "Don't Do" rules and then de-briefed like they're about to go off to war – sucking whatever excitement they feel about going back to school, some  of them for the first time. And for the 12 or 13 yr-olds headed to high school for the first time, now sophisticated enough to pick up on the nuance of their parents' fear and anxiety. Will only high school students be required to wear masks? Will teachers have the option of clear face shields or just surgical masks?
These are just a small sample of the questions parents want answered. But for now students can try to enjoy the rest of their family staycation and let the adults do all the fretting. That's what they get paid the big bucks for.