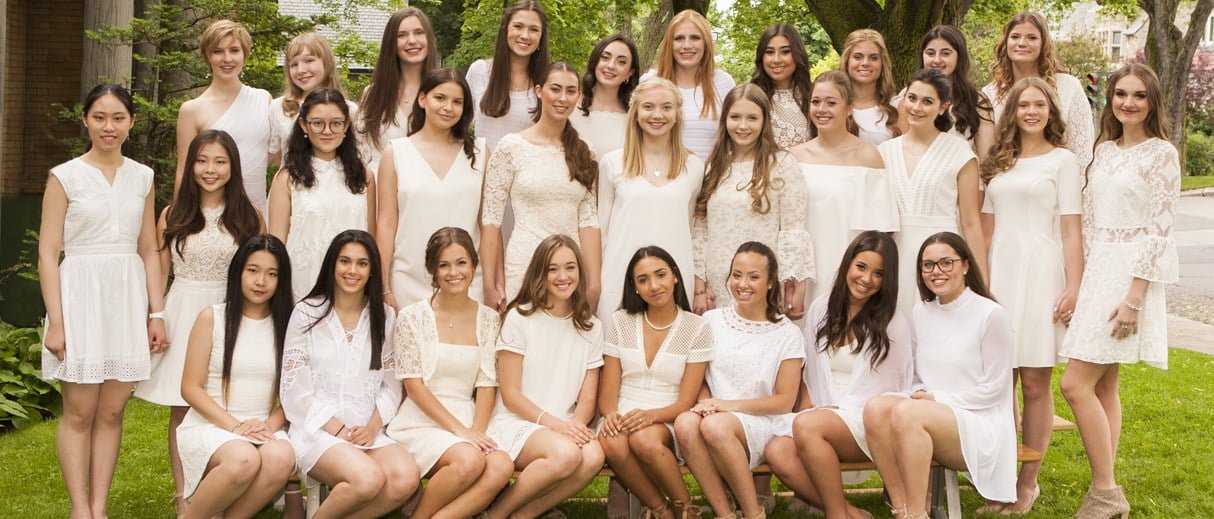 Advantages of a Girls' Single Sex School
Every second Friday morning I attend our student-led assembly, hosted by the Grade 11 leadership team. I watch in admiration as these young women stand before their beloved schoolmates, performing skits, teaching the School values, or leading the girls in House cheers, songs and dances. I often reflect back to some of these girls, when they first entered Kindergarten, hiding shyly behind Mom's legs or turning beet-red when anyone spoke to them. How far they have grown in twelve years and is it simply because they are almost seventeen and now young women? No, the girls in seventh grade have this same level of confidence, as do the girls in fifth, third and first. By the end of Kindergarten the five year olds, turning six, lead themselves through their entire Kindergarten graduation, on stage in front of their parents, siblings and grandparents. They celebrate themselves with nary a worry!
So, how do we do it at ECS? By offering our students the opportunity to attend a single-sex school where the girls learn that they have enormous power and potential. With boys removed from the equation, girls can occupy all roles. They "do" because they can; they get their hands dirty sawing and welding in robotics. They participate in and win Math and Science challenges and they hoot and holler at the end of their rugby games. ECS creates a culture of achievement in which academic progress is of great importance, and the discovery and development of a girls' individual potential is vital. We know that girls need to feel connected, engaged and understood (among other things!) and our teachers develop best-in-class learning and curriculum approaches that are collaborative, leading, and transformative –  for each girl, at each stage. The ECS experience is a journey of limitless learning; where a girl can find the inspiration to achieve her full potential by making a meaningful impact on the world. And, finally, she can also find her voice where, believe me, it can be very loud at those student-led assemblies!
Office
1001 Lenoir Ave, Suite B-111
Montreal, Quebec H4C 2Z6
Hours
M-F: 9:00 – 17:00
S-S: By Appointment
Call Us
(888) 509-7202
(514) 350-3519