SchoolAdvice Canada East
Admissions Consultants
Admissions consulting for families seeking private and independent school options for their children. With offices around the globe, our professional experts can help you with applications, admissions, and relocation.
Professional Educators, Trusted Advice
SchoolAdvice Canada East provides admission consulting to families and students considering K-12 schools and university level studies in Canada, the United States, Australia, the UK and Europe. Our global network of professional educators works with families seeking the best day and boarding school options for their children. We offer a free 30 minute consultation via video conference, telephone, or personal visit.  Chat online with an education consultant to ask questions and seek advice.
Request a Free 30 minute consult
Berlin | Montreal | New York | London | Hangzhou | Hong Kong | Singapore | Vancouver | Capetown | Bratislava | Adelaide
Admissions Consulting & Support Services
School Selection and Application
SchoolAdvice works with you to find and enroll your children in the 'best fit' schools.
Student VISA Application
SchoolAdvice will guide you through the process of acquiring a student VISA.
Legal Guardianship Services
SchoolAdvice provides legal guardianship services for your son or daughter while attending Canadian schools.
Advisor Services
SchoolAdvice offers educational advisory services for students enrolled in Schools in Canada, US, UK, Australia and abroad.
Family Immigration and Settlement Services
SchoolAdvice assists families with Canadian and US immigration.
Athletic Scholarships to University
SchoolAdvice assists students with athletic talent seeking scholarship based admission to US and Canadian Universities.
Advocacy services
SchoolAdvice consultants advocate for parents and students of Independent Schools.
Student Advisory and Support
SchoolAdvice consultants offer 24/7 assistance to students enrolled in Independent Schools.
Student Assessment
SchoolAdvice will arrange for professional educational assessments for your children.
Educational Planning
SchoolAdvice works with students and families to develop short and long term educational footprints.
Meet the Team Behind SchoolAdvice Canada East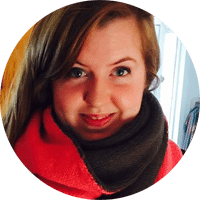 Katie Nicol
Education Consultant Family Services
Montreal, Eastern Ontario
Katie joins the SchoolAdvice team with over five years' experience in the field of Education. She holds a Bachelor's Degree in Education from McGill University, as well as additional training with Individualized Education Plans and Educational profiles. She has experience teaching in private homes, in the public sector, special education sector as well as the private sector. She has worked closely with multi-disciplinary teams consisting of social workers, speech and language pathologists, psychologists and occupational therapists. Katie provides consulting services for families looking to find the right school for their child. She works closely and diligently with each family to ensure that the needs of each individual child are met.
Andrea Mendell
Education Consultant
Montreal

[email protected]
Andrea joins the SchoolAdvice team with 17 years of education experience under her belt. Her experiences extend past the classroom into administration and coordination of the International Baccalaureate Program.  Andrea works alongside families of international students to ensure a welcoming and safe placement for their homestay.
Claude Oppenheim
Education Consultant
Canada
[email protected]

Claude Oppenheim's remarkable breadth and depth of experience in education has been making schools, educational leaders and teachers more successful for over 25 years. Having served as a head of school, deputy superintendent, assessment specialist, mentor, instructor and teacher, he has comprehensive knowledge of education policy and practice. Claude has held independent school, public school, religious school and university positions. With his grasp of current education trends and issues, as well as a demonstrated record of success, Claude can be an asset to any school or educational organization.
Ask Schooladvice | Query us about anything Education related.
Featured Canadian Schools
Reviews
What our client's are saying
"We came to Michael Hayes with a late and urgent need for the best school placement for our son. He knew the most appropriate schools and had personal contacts at those schools at his fingertips. He moved very quickly and obtained us three interviews rapidly, at a time when schools were full and already in session. Michael's guidance and intercession were beyond valuable and worth every penny to us."
John WH
"This was an invaluable service to our family. Our children are in excellent schools and comfortably settled into our new home. I highly recommend SchoolAdvice to anyone considering sending their children to private schools in Canada."
Arif K.
"Our consultant, Michael, was extremely helpful and knowledgeable. He found the perfect school for our 'special needs' daughter."
Susan A.
"Moving from Germany to Canada was a big move for our family. Finding the right schools for our four children would have made the whole venture near impossible without the services of SchoolAdvice. We are more than pleased with how they helped us."
Hans S.
"SchoolAdvice is one of the best consultancies for student development that we ever worked with. The service is flawless and Michael Hayes is a very personable professional. We got more than what we paid for and they went out of their ways to ensure we get the right treatment from the targeted schools. I would recommend the service to any family that want an unbiased consultancy on the right school for their kids."
Wassim M.
"School Advice's Team gave our family precious advice on the most suitable school for our kids in Montreal. Highly recommend!"
Moyses F.
"We are new to the area and needed help deciding on an elementary school. I emailed School Advice on Saturday and by Sunday afternoon Michael had scheduled a phone call with me for the following week. His advice was helpful and his knowledge thorough. When we need to make our next school transition I will definitely contact him again."
Nancy D.
Office
1001 Lenoir Ave, Suite B-111
Montreal, Quebec H4C 2Z6
Hours
M-F: 9:00 – 17:00
S-S: By Appointment
Call Us
(888) 509-7202
(514) 350-3519