York House School
York House Little School
What York House School says..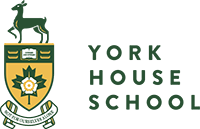 York House School is an progressive, liberal arts based, Independent, university preparatory, day school in Vancouver, BC for girls. Educating students from Junior Kindergarten to Grade 12 in Little School, Junior School, and Senior School, it currently enrolls approximately 660 girls.  The Preschool and Kindergarten curriculum is modeled after the Reggio Emilia philosophy.  York House provides accommodations and academic modifications for students with special needs and offers enriched learning for gifted learners.
Mission Statement
York House School is a vibrant and close-knit school community where everyone feels safe and benefits from a true sense of belonging. It is a place where people feel valued, engaged, and connected to the school, and experience personal fulfillment and meaning in their lives. Our students are the heart of our school and they are our greatest pride.
Key Facts
School Type: Liberal Arts, Reggio Emilia, 
Grades (Gender): JK to 12 (Girls)
Tuition: $ 22,500 – 23,400
Average Class Size: 16 – 22
Enrollment Day: 650  (JK – 12)
Head of School: Julie Rousseau
Contact Person: Mabel Lim, Director of Admissions
Careers & Hire History at YHS
March 16, 2020 | Intermediate Grade Teacher (Grade 1-7)
March 12, 2020 | French Teacher Junior School
March 9, 2020 | Teachers on Call
March 4, 2020 | Senior School French Teacher
March 4, 2020 | Physical & Health Education Teacher
February 24, 2020 | Senior School English Teacher
February 4, 2020 | Senior School French Teacher
January 24, 2020 | Senior Kindergarten Teacher
January 24, 2020 | Assistant Director Junior School
November 12, 2019 | Administrative Assistant
November 9, 2019 | Director of Junior School
October 16, 2019 | Audio Visual Technicial Specialist
October 10, 2019 | Senior School Director
October 4, 2019 | On Call School Bus Driver

York House School Careers Page
View all postings on SchoolAdvice
School Administrators – Submit a Career Opportunity
Submit a Comment, Review or Testimonial
Share your experience with this school as a parent, student, or educator.
Be the first to leave a review. 
Admissions Consulting & Education Services
"SchoolAdvice How To's - Click to view!" Finding & viewing school profiles.
Request/Submit Profile Updates
School Administrators, use this form to submit express updates.
Office
1001 Lenoir Ave, Suite B-111
Montreal, Quebec H4C 2Z6
Hours
M-F: 9:00 – 17:00
S-S: By Appointment
Call Us
(888) 509-7202
(514) 350-3519