Wilmington Montessori School
Wilmington Montessori School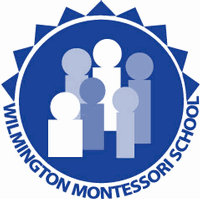 Wilmington Montessori School in Wilmington, Delaware, is a collaborative learning community for children ages 12 months to 12 years. WMS excels at providing an accredited Montessori education in a nurturing educational environment, that begins with early childhood and grows with your child. Our curriculum is academically challenging and integrates the latest technology and STEAM education with tried and true Montessori principles.
Key Facts
School Type: Montessori, STEAM Education
Grades (Gender): PS to 6 (Coed)
Tuition: $ 6,975 – 25,300
Average Class Size: Varies
Enrollment Day: 200  (PS – 6)
Contact Person: Tiffany Harrison, Director of Admissions
Outdoors at Wilmington Montessori (Video)
Post a Review or Comment about this School.
Contact us to review all of your school options.
The first 30 minutes are always free.