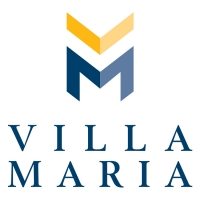 Founded in 1854 Villa Maria is an independent day school for girls (Grades 7 to 11) and boys (Grades 7 to 8). Approximately 1,400 students are enrolled in the two distinct schools, one English and one French. The school offers a traditional university preparatory curriculum in both French and English. Accommodations are made for students with learning differences.
Mission Statement
We assist our students in achieving their full potential and in preparing them to be global citizens, ready to meet the challenges of tomorrow. Rooted in our rich history and motivated by our willingness to evolve, our dedicated team offers an innovative and stimulating educational environment which fosters the development of the many facets of each student's life.
Images are provided by schools and/or sourced from school's website and/or school's social media platforms.
Key Facts
School Type:
 Traditional, French Immersion, Special Needs Support
Grades (Gender):
 7 – 11 (Coed)
Tuition:
 CAN $4,175
Average Class Size:
  30 – 34
Enrollment Boarding:
 1,400 (7 – 11)
Contact Person:
 Mirella Spadafora
Admissions Information
Villa Maria High School admissions department has a rolling admissions policy thus they accept applications throughout the year.
$50.00 fee is required for entrance exams.
Tuition Fees: (2017-18) are approximately $4,200 – Complete details can be found at this link.
For more information regarding admissions, contact contact the Admissions Office at [email protected] (English sector) or [email protected] (French sector) or 514 484-4950, ext. 3232.
Message from the Director General
The 21st century has ushered in a stimulating new era in the world of education. At Villa Maria, we are delighted to be at the forefront of this transformation. In addition to supporting our students and guiding them to success in their studies, we are committed to equipping them with skills and abilities that will serve them well all throughout their lives. Our four new engaging profiles will enable the next generation to grow and be well prepared for the realities of the 21st century.
Our passionate and dedicated teachers create a stimulating and positive environment that's conducive to learning and that fosters the intellectual, emotional and social growth of our students. In fact, Villa Maria is often described as a warm and friendly environment. The general sense of well-being that inhabits our students is nurtured by their participation in various activities, including sports and clubs. Our students come from 74 countries and speak 32 languages. Together, we celebrate the diversity and richness of our community.
Our students do exceptionally well after graduation. Many go on to complete the most demanding of programs and occupy leading positions in fields as diverse as science, public administration, business and the arts. Villa Maria students represent our most precious legacy and set an example for each new generation of students from our school.
Dear parents, alumnae and friends of Villa Maria, I hope to have the pleasure of meeting you soon.
Marie Anna Bacchi
Director General
Employment Opportunities & Hire History
September 24, 2018 – Math Teacher
September 14, 2018 – Bilingual Lab Technician
August 28, 2018 – Science Teacher
August 20, 2018 – Cheer leading Coach
June 4, 2018 – Assistant to the Assistant Director's Office
June 1, 2018 – Social Science Studies Teacher
May 18, 2018 – Multiple Teaching Positions
May 8, 2018 – Guidance Counsellor French Sector
February 20, 2018 – Administration Technician
February 6, 2018 – Guidance Counsellor – French Sector
November 29, 2017 – Piano Teacher
November 23, 2017 – Student Supervisor
September 13, 2017 – Secretary, Assistant Director's Office
School Administrators – Submit a Career Opportunity
Submit a Comment, Review or Testimonial
Share your experience with this school as a parent, student, or educator.
Be the first to leave a review. 
There are no upcoming events to display at this time.
Loading ...
Search Schools with
SchoolFinder
School Admins: Update Profile Form
Contact us to review all of your school options.
The first 30 minutes are always free.