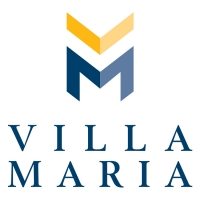 Founded in 1854 Villa Maria is an independent day school for girls (Grades 7 to 11) and boys (Grades 7 to 8). Approximately 1,400 students are enrolled in the two distinct schools, one English and one French. The school offers a traditional university preparatory curriculum in both French and English. Accommodations are made for students with learning differences.
Mission Statement
We assist our students in achieving their full potential and in preparing them to be global citizens, ready to meet the challenges of tomorrow. Rooted in our rich history and motivated by our willingness to evolve, our dedicated team offers an innovative and stimulating educational environment which fosters the development of the many facets of each student's life.
Key Facts
School Type: Traditional, French Immersion, Special Needs Support
Grades (Gender): 7 – 11 (Coed)
Tuition: CAN $4,175
Average Class Size:  30 – 34
Enrollment Boarding: 1,400 (7 – 11)
Contact Person: Mirella Spadafora
Careers & Hire History at Villa Maria
Submit a Comment, Review or Testimonial
Share your experience with this school as a parent, student, or educator.
Be the first to leave a review. 
Admissions Consulting & Education Services
"SchoolAdvice How To's - Click to view!" Finding & viewing school profiles.
Request/Submit Profile Updates
School Administrators, use this form to submit express updates.
Office
1001 Lenoir Ave, Suite B-111
Montreal, Quebec H4C 2Z6
Hours
M-F: 9:00 – 17:00
S-S: By Appointment
Call Us
(888) 509-7202
(514) 350-3519