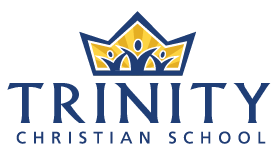 Trinity is a parent-owned and operated independent Christian school (JK – 8) where learning complements the values of the Christian home and church. Trinity has served Burlington and the surrounding Halton Region for five decades, and we continue to provide accessible, high quality education with Biblical values in a safe and caring environment. Trinity is also an interdenominational school that brings Christian children and families together. Almost 50 Burlington-area churches are represented within our student body.
Key Facts
School Type: Traditional, Academic,Faith Based
Grades (Gender): JK to 8 (Coed)
Tuition: $ Unavailable
Average Class Size: Varies
Enrollment Day: 250  (JK – 8)
Contact Person: Kim Abela, Communications & Office Administrator
Post a Review or Comment about this School.
Contact us to review all of your school options.
The first 30 minutes are always free.