St. Mildred's-Lightbourn School
St. Mildred's-Lightbourn School
What St. Mildred's-Lightbourn says..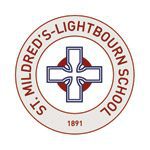 Founded in 1891 St. Mildred's-Lightbourn is an independent, day school for girls from preschool age to Grade 12.  It offers a progressive, university preparatory education as well as as specialized programs for gifted learners. Currently enrolling approximate 550 girls, the school offers a Robotics program and Global Studies program.
Mission Statement
To develop courageous girls who challenge and change the world.
Images are provided by schools and/or sourced from school's website and/or school's social media platforms.
SMLS Media | Click to view Video
Key Facts
School Type: Progressive, Faith Based, Gifted Learner Support, Reggio Emilia
Grades (Gender): PS – 12 (Girls)
Tuition: $ 10,800 – 28,430
Average Class Size:  Varies
Enrollment Day: 550 (PS – 12)
Contact Person: Chris White
Employment Opportunities & Hire History at SMLS
Submit a Comment, Review or Testimonial
Share your experience with this school as a parent, student, or educator.
Be the first to leave a review. 
SMLS | SchoolPress Posts
There are no upcoming events to display at this time.
Request/Submit Profile Updates
School Administrators, use this form to submit express updates.
Office
1001 Lenoir Ave, Suite B-111
Montreal, Quebec H4C 2Z6
Hours
M-F: 9:00 – 17:00
S-S: By Appointment
Call Us
(888) 509-7202
(514) 350-3519