St. Mildred's-Lightbourn School
St. Mildred's-Lightbourn School
What St. Mildred's-Lightbourn says..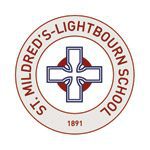 Founded in 1891 St. Mildred's-Lightbourn is an independent, day school for girls from preschool age to Grade 12.  It offers a progressive, university preparatory education as well as as specialized programs for gifted learners. Currently enrolling approximate 550 girls, the school offers a Robotics program and Global Studies program.
Mission Statement
To develop courageous girls who challenge and change the world.
Welcome to St. Mildred's-Lightbourn School.
It is a great privilege and honour to be the Head of School at St. Mildred's-Lightbourn School and I am delighted to share in this warm and supportive community with our students, families, staff and alumnae. SMLS is an all-girls learning environment where girls are encouraged to discover and pursue their personal excellence through a rigorous academic program. Our deeply committed and dedicated faculty prepare girls for a strong, inspired future as empowered young women.  The entire community celebrates our recent graduates, all of whom are anticipating the start of the next phase of their journey at Canadian and international universities of their choice.
For those of you who are already members of the School, I look forward to seeing you at school events throughout the year and celebrating the accomplishments of our students and our community. For those families who are considering St. Mildred's-Lightbourn School for their daughter, I welcome you to visit our school and learn more about this warm and invitational learning community with such a longstanding and rich heritage of more than 125 years.
Nancy Richards, M. Ed
Head of School
Images are provided by schools and/or sourced from school's website and/or school's social media platforms.
St. Mildred's-Lightbourn Video
Key Facts
School Type:
 Progressive, Faith Based, Gifted Learner Support, Reggio Emilia
Grades (Gender):
 PS – 12 (Girls)
Tuition:
 $ 9,000 – 23,300
Average Class Size:
  Varies
Enrollment Day:
 550 (PS – 12)
Contact Person:
Chris White
Admissions Information
St. Mildred's-Lightbourn admissions department has a rolling admissions policy thus they accept applications throughout the year.
Application fees are $150
What SMLS says about admissions…
1. Complete the Application for Admission for candidates.

2. Provide photocopies of the applicant's report cards for both the previous and current year. These must include teacher comments.

3. Submit a confidential School Recommendation Report, filled out by your child's current school.

4. Provide a copy of the applicant's birth certificate and passport (if applicable).
Tuition Fees: (2017-18) for Preschool – Grade 12 ranges from $9,600 to $26,800. Download Financial Handbook below.
For more information regarding Preschool-Grade 12 admissions, contact the Admissions Coordinator, Marina Yangosian at 905.845.5830 ext. 814 or [email protected]
Employment Opportunities @ Hire History - SMLS
October 5, 2018 – Receptionist
September 28, 2018 – Extended Day Teacher – Preschool & Afternoon
August 30, 2018 – Finance & Operations
August 30, 2018 – Learning Strategies Teaching Assistant
August 23, 2018 – Health Coordinator
August 22, 2018 – Multiple Teaching Positions
July 11, 2018 – Learning Strategies Teacher
July 11, 2018 – Learning Strategies Teaching Assistant
July 4, 2018 – Finance & Operations
July 4, 2018 – Global Studies Administration Assistant
July 4, 2018 – Visual Arts Teacher
April 28, 2018 – Biology Teacher
April 27, 2018 – Camp Counsellors
April 20, 2018 – Accountant
April 6, 2018 – Head of Advancement
March 9, 2018 – Multiple Teaching Positions (Five) for 2018/19 Academic Year
March 1, 2018 – Head of Student Engagement and Well-being.
January 19, 2018 – Head of Advancement
January 18, 2018 – Supply teacher – All Grades
January 11, 2018 – Biology Teacher
December 19, 2017 – Head of Senior School
November 1, 2017 – Preschool Teacher (ECE)
October 18, 2017 – Supply Teacher (Various Grades)
September 13, 2017 – Senior Administrative Coordinator
View all open positions on SchoolAdvice.net
School Administrators – Submit a Career Opportunity
Submit a Comment, Review or Testimonial
Share your experience with this school as a parent, student, or educator.
Be the first to leave a review. 
There are no upcoming events to display at this time.
Loading ...
Search Schools with
SchoolFinder
School Admins: Update Profile Form
Contact us to review all of your school options.
The first 30 minutes are always free.
SchoolAdvice
Corporate Headquarters 1001 rue Lenoir, B-111 Montréal, QC Canada, H4C 2Z6
Email: [email protected]
Telephone: 514.350.3519 | 888.509.7202