St. Mildred's-Lightbourn School
St. Mildred's-Lightbourn School
What St. Mildred's-Lightbourn says..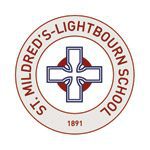 Founded in 1891 St. Mildred's-Lightbourn is an independent, day school for girls from preschool age to Grade 12.  It offers a progressive, university preparatory education as well as as specialized programs for gifted learners. Currently enrolling approximate 550 girls, the school offers a Robotics program and Global Studies program.
SMLS is an Anglican-based school and welcomes students from every faith. We foster and encourage inclusivity and diversity within our school community. Our Anglican roots and traditions are reflected in weekly Chapel and three yearly Eucharist services, as well as religious studies in Junior School. Students in Grades 1 to Grad Year are required to attend Chapel and Eucharist services, and participation in communion is voluntary. 
At Chapel, we celebrate both our Anglican roots and world religions and cultures, so that we may develop an understanding of the diversity represented by each student within our school community. Chapel also includes important school announcements and presentations, as well as celebrations of student achievements.
Key Facts
School Type: Progressive, Faith Based, Reggio Emilia
Grades (Gender): PS – 12 (Girls)
Tuition: $ 18,000 – 28,430
Average Class Size:  Varies
Enrollment Day: 550 (PS – 12)
Head of School: Nancy Richards
Contact Person: Sarah Scandrett, Head of Admissions and Enrolment Management
Careers & Hire History at SMLS
November 24, 2020 | 2 Teaching Positions
October 29, 2020 | Physical Education Teacher
October 20, 2020 | Learning Strategies Teacher
October 5, 2020 | Supply Teachers
June 25, 2020 | French Teacher
June 10, 2020 | Student Success Centre Assistant
June 10, 2020 | Facilities Manager
March 10, 2020 | Multiple (10) Teaching Positions for 2020/21 
January 20, 2020 | Preschool & Afternoon Extended Day Teacher
December 20, 2019 | Music Vocal Teacher
December 14, 2019 | Head of Junior School
November 30, 2019 | Math & Science Teacher
November 26, 2019 | Supply Teacher
SMLS- Career Page
View all career opportunities on the SchoolAdvice Network
School Administrators – Submit a Career Opportunity
Submit a Comment, Review or Testimonial
Share your experience with this school as a parent, student, or educator.
Be the first to leave a review. 
Admissions Consulting & Education Services
View 450+ Canadian School Profiles
Viewing School Profiles
Click  'School Name"  >  Scroll List  >  Select a School  >  Click 'Search'
Request and Submit Profile Updates
School Administrators, use this form to submit express updates.
Last Update: 20.11.25
[post-views]
Office
223-4710, rue St.-Ambroise
Montreal, Quebec H4C 2C7
Hours
M-F: 9:00 – 17:00
S-S: By Appointment
Call Us
(438)-300-6190
(866)-300-9181