St. George's School of Montreal
St. George's School of Montreal - Elementary School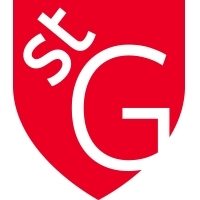 St. George's School of Montreal was founded almost 90 years ago for one ambitious and timely purpose: to offer a creative, disciplined, and innovative approach to education so that we could, in turn, reliably graduate the creative, disciplined, and innovative thinkers the world so desperately needed. Today, that timeless founding ideal still drives us to stimulate, stretch, and strengthen all facets of our students' minds, and to graduate young people who are as well-prepared as they are well-rounded.
Key Facts
School Type: Progressive
Grades (Gender): K to 11 (Coed)
Tuition: $ 17,390 – $21,220
Average Class Size: 12- 20
Enrollment Day: 450  (K-11)
Contact Person: Kathay Carson
Academics and Programs
At St. George's, we ask our students to actively engage in the process of self-discovery and challenge themselves in order to grow emotionally, socially and cognitively. Best practice research indicates that Teaching, Learning and Curriculum are the basis for the development of effective pedagogy. Our primary focus at St. George's is on Learning, equally supported by the science and art of Teaching and the development and delivery of enriched Curriculum. At St. George's, we embrace active and authentic learning by bringing together sequential and divergent thinking for creative thought and problem solving. Through the use of reflective learning techniques, students learn to connect the abstract through meaningful field trips and real-life experiences which engage students beyond the classroom wall and prescribed curriculum. At St. George's, we practice and champion responsive teaching by applying just-in-time direct instruction prompted by the student's ability to feel progress. Our environment provides students with the opportunity to safely and confidently develop their own voice and to respect a diversity of ideas and opinions.
Associations
Employment Opportunities at St. George's School of Montreal
Contact us to review all of your school options.
The first 30 minutes are always free.
SchoolAdvice
Corporate Headquarters 1001 rue Lenoir, B-111 Montréal, QC Canada, H4C 2Z6
Email: info@schooladvice.net
Telephone: 514.350.3519 | 888.509.7202