St. George's School of Montreal
St. George's School of Montreal - Elementary School
What St. George's School says..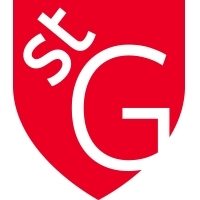 St. George's School of Montreal was founded almost 90 years ago for one ambitious and timely purpose: to offer a creative, disciplined, and innovative approach to education so that we could, in turn, reliably graduate the creative, disciplined, and innovative thinkers the world so desperately needed. Today, that timeless founding ideal still drives us to stimulate, stretch, and strengthen all facets of our students' minds, and to graduate young people who are as well-prepared as they are well-rounded.
MISSION
St. George's School of Montreal provides a hands-on, well-balanced and rigorous educational experience. Mindful of the different strengths and needs of all of our learners, we prepare each student for what lies ahead.
At St. George's:
We challenge students to think critically and express themselves creatively; our students are confident problem-solvers.
We provide a nurturing, respectful environment that encourages both self-discovery and collaboration; our students enjoy and value learning.
We embrace meaningful inquiry and thoughtful reflection within and beyond the classroom; our students grow into engaged and compassionate citizens.
Grounded in the themes and practices of progressive education since 1930, St. George's is aligned and actively engaged with research and innovation dedicated to the education of the whole child.
Images are sourced from school's website and/or school's social media platforms.
St. George's School Video
Key Facts
School Type:
 Progressive
Grades (Gender):
 K to 11 (Coed)
Tuition:
 $ 17,390 – $21,220
Average Class Size:
 12- 20
Enrollment Day:
 450  (K-11)
Contact Person:
Kathay Carson
Employment Opportunities @ Hire History St. George's
Submit a Comment, Review or Testimonial
Share your experience with this school as a parent, student, or educator.
None yet! Be the first to leave a review.  
There are no upcoming events to display at this time.
Loading ...
Search Schools with
SchoolFinder
School Admins: Submit Profile Updates | Express Form
Contact us to review all of your school options.
The first 30 minutes are always free.
SchoolAdvice
Corporate Headquarters 1001 rue Lenoir, B-111 Montréal, QC Canada, H4C 2Z6
Email: info@schooladvice.net
Telephone: 514.350.3519 | 888.509.7202