Purpose Independent Secondary School
Purpose Independent Secondary School
What Purpose Independent Secondary School says..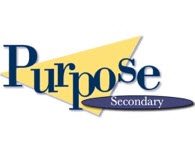 At Purpose Secondary School we strive to educate not only the mind but the heart. The staff is dedicated to meeting the needs of students who for a variety of reasons have chosen to pursue their education in an independent school setting. The students who attend Purpose Secondary School benefit from smaller class sizes in a relationship-based learning environment where students feel both emotionally and physically safe to learn.

Caring, skilled teachers and ancillary staff help each student address their challenges related to learning and their social and emotional well-being or mental health. Students are encouraged to achieve their potential, take responsibility for their lives and develop a strong set of learning and life skills. Purpose Secondary School is part of a larger social service agency offering a continuum of programs to children, youth and family in the areas of health, education, childcare, counselling and skill development. It takes a village to raise a child and at Purpose School we are committed to each youth who joins our school community – a community with heart and purpose.
Key Facts
School Type: Alternative, Special Needs Support
Grades (Gender): 8 to 12 (Coed)
Tuition: None
Average Class Size: Varies
Enrollment Day: Varies  (8 – 12)
Contact Person: Merrilyn Cook
Careers & Hire History at Purpose Independent
Submit a Comment, Review or Testimonial
Share your experience with this school as a parent, student, or educator.
Be the first to leave a review. 
Admissions Consulting & Education Services
Viewing School Profiles
Click  'School Name"  >  Scroll List  >  Select a School  >  Click 'Search'
Request and Submit Profile Updates
School Administrators, use this form to submit express updates.
Last Update: 20.05.10
[post-views]
Office
1001 Lenoir Ave, Suite B-111
Montreal, Quebec H4C 2Z6
Hours
M-F: 9:00 – 17:00
S-S: By Appointment
Call Us
(888) 509-7202
(514) 350-3519