What Oakwood Academy says..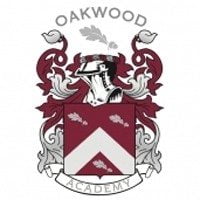 Oakwood Academy is the only recognized school in Canada using the Developmental, Individual Differences, Relationship-Based (DIR®) Model. Our school developed to serve the growing need for individualized education programs that focus on developing thinking, relating and communication skills.
Our unique developmental approach teaches students to think rather than memorize, and uses social relationships as the cornerstone of curricular development. Every aspect of our school is designed to meet the individual differences and needs of our students so that they can reach their greatest academic and social potential.
Oakwood Academy's vision is to provide an individualized, developmentally-based curriculum that focuses on cognitive, physical, and social/emotional growth. It is our goal that children will first develop secure relationships, laying a strong foundation of social and emotional skills so that they can learn to think, relate, and communicate with their world.
​
Key Facts
School Type: Progressive, Special Needs Support
Grades (Gender): JK to 12 (Coed)
Tuition: $ 20,000 – 67,000
Average Class Size: 1 – 4
Enrollment Day: 50  (JK – 12)
Contact Person: Michele Power, Director
Careers & Hire History at Oakwood Academy
Submit a Comment, Review or Testimonial
Share your experience with this school as a parent, student, or educator.
Be the first to leave a review. 
Admissions Consulting & Education Services
Viewing School Profiles
Click  'School Name"  >  Scroll List  >  Select a School  >  Click 'Search'
Request and Submit Profile Updates
School Administrators, use this form to submit express updates.
Last Update: 20.05.07
[post-views]
Office
1001 Lenoir Ave, Suite B-111
Montreal, Quebec H4C 2Z6
Hours
M-F: 9:00 – 17:00
S-S: By Appointment
Call Us
(888) 509-7202
(514) 350-3519