What Oakwood Academy says..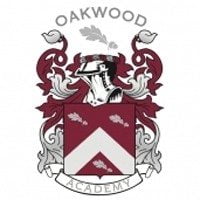 Very often the unique learning styles and needs of children cannot be met in an ordinary school classroom. Children who require additional attention may not receive the necessary support in a class where the teacher-to-student ratios can be quite high. We hear many parents feeling frustrated because they know their child is capable of achieving more, and they can see their potential slipping away in an environment that is not designed for their child's goals.
Oakwood Academy is an Independent School that developed to serve the growing need for individualized education. Our uniquely designed curriculum has been designed for students who require explicit education and focuses on both academic and social and emotional development.
We are aware that each child has particular strengths and goals, and we offer an individualized curriculum to help them achieve their full potential. Through the DIR® model methodology that was founded by Dr. Stanley Greenspan, each student will gain a learning experience that is developmentally-based, multi-sensory and based upon their communication and interaction with others. It is our goal that children will first develop a strong foundation of social and emotional skills so that they can learn to think, relate and communicate with their world while developing secure relationships to foster these skills.
We believe that understanding a child's full range of strengths and challenges is necessary when designing and implementing an education plan to address all areas of development and not exclusively academic skills. Oakwood Academy recognizes the importance of collaborating with a variety of professionals and works as a multidisciplinary team. Our team works together to provide a complete education that will encompass a child's social, emotional, physical and intellectual growth. Our curriculum is far from "standard" and the educational choices we make for our students are based upon their needs, so our program continues to evolve and grow as our students do.
Parents are considered an essential part of our team and are encouraged to provide input on their child's interests and goals. Parent communication is a priority of ours, and we feel it is critical for the progress of each student. Our teachers work hard to create an enjoyable learning environment and believe in the benefits of individual student assessment. It is through these trusting and special student – teacher relationships that real learning occurs and often the students aren't even aware!
Our integrated therapies such as music, art, speech and occupational therapy are incorporated to ensure a comprehensive developmental approach atypical of traditional schools. Students will engage in experiences to help them develop and master skills that go beyond the classroom and generalize into the social world. Oakwood Academy is truly a unique place where all students are celebrated and can experience success!
Key Facts
School Type: Traditional, Special Needs Support
Grades (Gender): JK to 12 (Coed)
Tuition: $ 16,275 – 59,500
Average Class Size: 1 – 4
Enrollment Day: 50  (JK – 12)
Contact Person: Melissa Chin
School Highlights:
Oakwood educates students from 3-21 years of age.
Oakwood Academy is partnered with St. Jude's Academy, a private IB school for grades JK-12. Both schools operate from the same facility to maximize student integration opportunities and collaboration between schools.
Oakwood Academy is in a 15,000 sq ft space that has been specifically designed for our students.  The school facilities include a 1000sq ft sensory gym, large open areas & classrooms with sensory conscious lighting, individual learning rooms, a music & art room, gymnasium, library, cafeteria, auditorium, 5000 sq ft outdoor multi-sport court, playground and recreation field.
Post a Review or Comment about this School.
Employment Opportunities at Oakwood Academy
There are no upcoming events to display at this time.
Contact us to review all of your school options.
The first 30 minutes are always free.
SchoolAdvice
Corporate Headquarters 1001 rue Lenoir, B-111 Montréal, QC Canada, H4C 2Z6
Email: [email protected]
Telephone: 514.350.3519 | 888.509.7202