What Oakwood Academy says..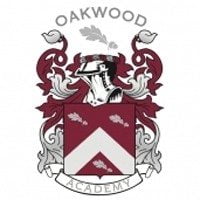 Oakwood Academy is the only recognized school in Canada using the Developmental, Individual Differences, Relationship-Based (DIR®) Model. Our school developed to serve the growing need for individualized education programs that focus on developing thinking, relating, and communication skills.
Our unique developmental approach teaches students to think rather than memorize, and uses social relationships as the cornerstone of curricular development. Every aspect of our school is designed to meet the individual differences and needs of our students so that they can reach their greatest academic and social potential.
Images are provided by schools and/or sourced from school's website and/or school's social media platforms.
Key Facts
School Type: Traditional, Special Needs Support
Grades (Gender): JK to 12 (Coed)
Tuition: $ 14,500
Average Class Size: 1 – 4
Enrollment Day: 50  (JK – 12)
Contact Person: Melissa Chin
Employment Opportunities & Hire History
October 10, 2018 – Head of School
September 11, 2018 – Occasional Teacher Elementary Level
August 28, 2018 – Facilities & Operations Manager
May 22, 2018 – Art Teacher
May 15, 2018 – Research & Clerical Assistant (Summer Position)
May 15, 2018 – Assistant House Director – Female Residence
March 9, 2018 – Assistant House Director
January 19, 2018 – Junior School French Teacher
December 23, 2017 – Summer School Faculty
December 23, 2017 – Summer School Residential Staff
October 18, 2017 – Senior School Art-Drama Teacher
Albert College Career Page
View all career opportunities on SchoolAdvice
School Administrators – Submit a Career Opportunity
Submit a Comment, Review or Testimonial
Share your experience with this school as a parent, student, or educator.
Be the first to leave a review. 
There are no upcoming events to display at this time.
Request/Submit Profile Updates
School Administrators, use this form to submit express updates.
Contact us to review all of your school options.
The first 30 minutes are always free.