Monkey See Monkey Do Montessori
Monkey See Monkey Do Montessori
What Monkey See Monkey Do Montessori says..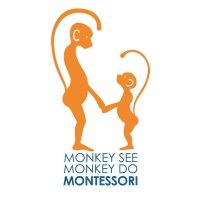 A Montessori education helps children develop themselves to their full potential and to develop a life-long love of learning in a safe, stimulating, creative, and positive social environment. Children who attend Monkey See Monkey Do Montessori enjoy a rich and varied experience. While here they have the opportunity to: explore, learn, socialize, communicate, care for one another, problem solve, and to just be kids. They love coming here; everything about the school was developed with their needs in mind.
Images are provided by schools and/or sourced from school's website and/or school's social media platforms.
Key Facts
School Type: Montessori
Grades (Gender): PS to SK (Coed)
Tuition: $ 4,500 – 7,500
Average Class Size: 20
Enrollment Day: 40  (PS – SK)
Contact Person: Laurie Mossop
Employment Opportunities at Monkey See Monkey Do Montessori
Submit a Comment, Review or Testimonial
Share your experience with this school as a parent, student, or educator.
There are no upcoming events to display at this time.
Request/Submit Profile Updates
School Administrators, use this form to submit express updates.