What Meadowridge School says..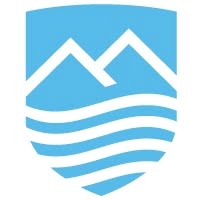 Our school is an International Baccalaureate (IB) Continuum World School, accredited through multiple organizations. We celebrate teaching and learning through the most balanced, demanding, and international curriculum in the world, and have built a culture which enables it: a community of families who believe that children best learn in a culture of conscious caring, academic challenge, clear and high expectation, constant communication, intercultural understanding, collaboration with families, creative teaching, and inviting and open facilities. We live what we teach, and model what we believe – and we do it together with our families.
Mission Statement
Learning to live well, with others and for others, in a just community.
Key Facts
School Type: Progressive, International Baccalaureate
Grades (Gender): JK – 12 (Coed)
Tuition: $ 23,500 – 33,500
Debenture: $25,000 / Family
Average Class Size:  Varies
Enrollment Day: 660 (JK – 12)
Head of School: Hugh Burke
Contact Person: Natlalie Blomly, Director of Admissions
Careers & Hire History at Meadowridge
June 9, 2020 | Data Operations Specialist
June 3, 2020 | Teacher Librarian
June 3, 2020 | PYP Teacher
May 13, 2020 | Full time Teacher on Call
March 12, 2020 | MYP physical Education Teacher
February 20, 2020 | Social Emotional Counsellor
February 10, 2020 | Teacher Librarian
February 6, 2020 | Various Teaching Positions
November 6, 2019 | IT Tech Support
November 6, 2019 | Maintenance Technician
Meadowridge Career Page
See all Career Opportunities on SchoolAdvice.net
School Administrators – Submit a Career Opportunity
Submit a Comment, Review or Testimonial
Share your experience with this school as a parent, student, or educator.
Be the first to leave a review. 
Admissions Consulting & Education Services
View 450+ Canadian School Profiles
Viewing School Profiles
Click  'School Name"  >  Scroll List  >  Select a School  >  Click 'Search'
Request and Submit Profile Updates
School Administrators, use this form to submit express updates.
Last Update: 20.07.12
[post-views]
Call Us
(438)-300-6190
(866)-300-9181
Hours
M-F: 9:00 – 17:00
S-S: By Appointment
Call Us
(438)-300-6190
(866)-300-9181