McDonald International Academy
McDonald International Academy
McDonald International Academy
What McDonald International Academy says..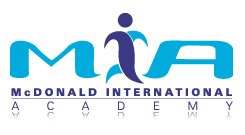 About MIA
Established in 1994, McDonald International Academy (MIA) is a fully registered and accredited secondary school inspected by the Ontario Ministry of Education and Training (Official Training Number: 876674).
Since our inception, over 10,000 students from over 40 countries have graduated from MIA and successfully entered many famous universities and colleges in Canada and the United States.
Why Choose MIA?
Small Classes
Our small classes afford opportunities for the respect and recognition of student achievement. Our class sizes range between 15-25 students, allowing more time for students to interact and communicate in the class while developing independent reasoning, and creative thinking skills.
Advanced Placement (AP) Program
Advanced Program (AP) is most enrichment learning program in North America, which consists of a year-long course of enriched study in a specific subject, followed by an exam in May. The purpose is to prepare our graduates for better academic success in their university studies.
High University and College Entrance Rate
Each year approximately 300 students graduate from MIA and successfully enter top Canadian and U.S. universities and colleges. 20% of our graduates receive University Entrance Scholarships between CAD $500.00 to $10,000.00. based on their superior academic achievements.
University Alliances in Canada
In Canada, we are affiliated with the University of Ontario Institute of Technology, the University of Winnipeg and the University of Manitoba. These universities offer our graduates direct admission providing that they complete six Grade 12 courses (including English Gr. 12) with a minimum average of 70%. If they achieve a minimum grade of 70% in ENG4U (English Gr. 12), English proficiency requirements (i.e. TOEFL, IELTS etc…) will be waived.
American University Affiliation
McDonald International Academy is affiliated with the State University of New York at New Paltz (SUNY). Our graduates are ensured a placement in SUNY if they have completed six grade 12 courses, with a minimum average of 60%.
Images are provided by schools and/or sourced from school's website and/or school's social media platforms.
McDonald International Academy Video
Key Facts
School Type: Traditional, University Prep
Grades (Gender): 9 – 12 (Coed)
Tuition: $ 17,000
Average Class Size:  10 – 20
Enrollment Day: Varies (9 – 12)
Enrollment Boarding: Varies (9 – 12)
Contact Person: Admission Team
Admissions Information
Registration
Overseas Applications
1. Fill out an International Student Application Form, Office Index Card and Student I.D. Form at the registrar;
2. Provide overseas transcripts and report cards to indicate the prerequisites for the registration level;
3. Pay the registration fee;
4. The 1st Letter of Acceptance and Tuition Payment Request will be issued and sent to the applicant for passport application and tuition payment transfer
5. Fax the tuition payment transfer receipt to our school
6. The 2nd Letter of Acceptance and Official Receipt will be issued to the applicant for visa application;
7. When the student visa is granted, inform the school of the applicant's homestay request two weeks before arrival, and arrange the arrival date and flight number for airport pickup at least one week ahead.
Local Applications
1. Fill out an Application Form, Office Index Card and Student I. D. Form at the registrar;
2. Provide transcripts and/or record of prerequisites for selected courses;
3. Provide three photos taken with the past 6 months;
4. Pay fees in full at the Financial Department
5. Note dates of semester (both beginning and ending dates), and obtain an appropriate timetable;
6. Purchase texts as recommended by the subject teacher.
7. Part time students need to fill out the permission form.
Post a Review or Comment about this School.
Employment Opportunities at McDonald International Academy
There are no upcoming events to display at this time.
Request/Submit Profile Updates
School Administrators, use this form to submit express updates.
Contact us to review all of your school options.
The first 30 minutes are always free.