What Madrona School Society says..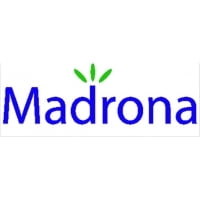 Madrona School is an independent school with a focus on the needs of bright and gifted children. Subjects are taught in small groups based on students' abilities and learning styles, with between 6 and 12 students per teacher in each group.
Madrona focuses on nurturing the whole child, valuing the development of social and emotional skills alongside academics. At different stages of their education a Madrona student may study art, music, philosophy, and technology as well as the regular subjects in the BC Curriculum.
We currently offer teaching to students grades K-10.
If you are interested in learning more about Madrona, we welcome you to explore our website or contact us to arrange an interview.
Key Facts
School Type: Progressive, Supports Learning Differences
Grades (Gender): K to 9 (Coed)
Tuition: $ 32,000 – 42,000
Student/Teacher Ratio: 6:1
Enrollment Day: 100  (K – 9)
Contact Person: Shelley Lammie Head of School
Careers & Hire History at Madrona
Submit a Comment, Review or Testimonial
Share your experience with this school as a parent, student, or educator.
Be the first to leave a review. 
Admissions Consulting & Education Services
View 450+ Canadian School Profiles
Viewing School Profiles
Click  'School Name"  >  Scroll List  >  Select a School  >  Click 'Search'
Request and Submit Profile Updates
School Administrators, use this form to submit express updates.
Last Update: 20.06.06
[post-views]
Office
1001 Lenoir Ave, Suite B-111
Montreal, Quebec H4C 2Z6
Hours
M-F: 9:00 – 17:00
S-S: By Appointment
Call Us
(888) 509-7202
(514) 350-3519