What Kuper Academy says..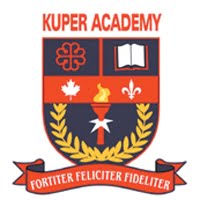 Kuper Academy is a coeducational English private day school operating under the rules and regulations of the Ministère de l'éducation du loisir et du sport, MELS (Ministry of Education, leisure and sports) of the province of Quebec. It consists of three learning institutions: preschool, elementary, and high school; and students will often complete their entire formal education within the school.
Kuper Academy's preschool and elementary schools include: a half-day K-3 preschool option, a government subsidized full-day K-4 program, a full-day five-year old Kindergarten and all cycles of the Quebec Elementary Program from grades one through six.
At the high school, services are offered to students from the age of 12 to 17 (which includes grades 7 to 11), after which our graduates will continue their studies at CEGEP, a unique form of junior college, where they spend two years in preparation for a three-year undergraduate degree. The general studies curriculum at Kuper Academy is challenging and students may choose to follow optional courses starting in grade 9. In grade 11 they are required to follow a profile of study designed to prepare them for post secondary studies.
Key Facts
School Type: Traditional
Grades (Gender): PS to 11 (Coed)
Tuition: $ 5,125 – 15,600
Average Class Size: 10 – 22
Enrollment Day: 950  (K – 11)
Head of School: Joan Salette
Contact Person: Robert Salette
Careers & Hire History at Kuper
Submit a Comment, Review or Testimonial
Share your experience with this school as a parent, student, or educator.
Be the first to leave a review. 
Admissions Consulting & Education Services
View 450+ Canadian School Profiles
Viewing School Profiles
Click  'School Name"  >  Scroll List  >  Select a School  >  Click 'Search'
Request and Submit Profile Updates
School Administrators, use this form to submit express updates.
Last Update: 20.06.07
[post-views]
Office
1001 Lenoir Ave, Suite B-111
Montreal, Quebec H4C 2Z6
Hours
M-F: 9:00 – 17:00
S-S: By Appointment
Call Us
(888) 509-7202
(514) 350-3519