What Kingsway College School says..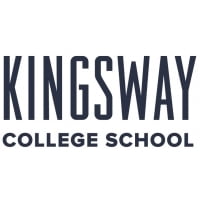 At KCS, we provide our students with rich and diverse experiences that open up their horizons in ways they could never have imagined.
We've built our entire school culture around our Four Doors to Learning – 
Academics
, 
Arts
, 
Athletics
, and 
Citizenship
. That means every student ends up exploring all aspects of school life. And by doing so, they uncover a wealth of hidden talents, interests, and experiences.
The athlete discovers that she has a knack for creating sculptures. The bookworm discovers the deep fulfillment that comes from running his own food drive. And the quiet musician ends up realizing that they're actually pretty good at sports.
So come visit KCS, and discover an elementary school that lets kids embrace the amazing adventure that is growing up.
Developing Lifelong Learners
KCS offers both a rigorous and supportive academic culture because students deserve both. Students know that performance matters and they strive to do their best, accepting guidance on how to do so.
But of course, the learning process is just as essential as their performance. So they are encouraged to take risks and see their mistakes as opportunities for further learning.
KCS offers a rich program in academics, arts, athletics and citizenship. We are also firmly committed to our students' health – physical, mental, intellectual and emotional. We work to nurture a culture that honours the importance of all these elements, creating unique opportunities and processes so that a child's experience at school is the best it can be.
Key Facts
School Type: Progressive, Reggio Emilia
Grades (Gender): PS – 12 (Coed)
Tuition: $ 9,980 – $28.060
Average Class Size:  15 – 20
Enrollment Day: 400 (PS – 8)
Head of School: Derek Logan
Contact: Lise Lacroix, Admissions Director
Careers & Hire History at KCS
Submit a Comment, Review or Testimonial
Share your experience with this school as a parent, student, or educator.
Be the first to leave a review. 
Admissions Consulting & Education Services
View 450+ Canadian School Profiles
Viewing School Profiles
Click  'School Name"  >  Scroll List  >  Select a School  >  Click 'Search'
Request and Submit Profile Updates
School Administrators, use this form to submit express updates.
Last Update: 20.07.12
[post-views]
Office
223-4710, rue St.-Ambroise
Montreal, Quebec H4C 2C7
Hours
M-F: 9:00 – 17:00
S-S: By Appointment
Call Us
(438)-300-6190
(866)-300-9181