Kelowna Waldorf School
What Kelowna Waldorf says..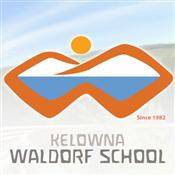 The Waldorf School Association of Kelowna (WSAK), a registered non-profit association, was founded in 1981 and offered its first Preschool class in 1982.  Since 1981, the Kelowna Waldorf School has provided a proven alternative in education for children from Pre-K to Grade 8. The Waldorf approach works from the inside out, focusing on giving children a deep confidence in their own learning process, and having a deep sense of wonder and respect for life and learning.
The Kelowna Waldorf School has been a proud member of the Kelowna community for over 30 years. What makes the Kelowna Waldorf School a good fit?  The answer: the people in the community. Unlike most schools, parents are actively engaged in the school itself. Whether its being on the board of directors, volunteering with extra-curricular activities like carpentry or chess, attending the festivals we have throughout the year, or attending the music recitals and plays, parents at KWS are very passionate about participating with the school. We believe that quality provides a unique difference for our school and for you being a part of the experience of schooling your child.
Images are provided by schools and/or sourced from school's website and/or school's social media platforms.
Key Facts
School Type: Waldorf Education
Grades (Gender): K to 8 (Coed)
Tuition: $ 5,000 – 6,250
Average Class Size: Varies
Enrollment Day: 130  (K – 8)
Contact Person: Dana Bodnar, Admininstrator
Employment Opportunities at Kelowna Waldorf School
Submit a Comment, Review or Testimonial
Share your experience with this school as a parent, student, or educator.
Comments, Reviews & Testimonials
There are no upcoming events to display at this time.
Request/Submit Profile Updates
School Administrators, use this form to submit express updates.
Contact us to review all of your school options.
The first 30 minutes are always free.