Collingwood School Wentworth Campus
Collingwood School Morven Campus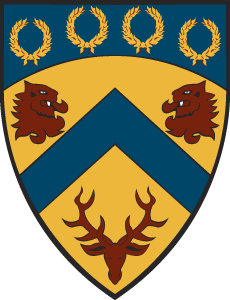 Collingwood School is an independent, co-educational, university-preparatory school founded in 1984. Located in West Vancouver, British Columbia, Canada it delivers the British Columbia Ministry of Education curriculum from Junior Kindergarten to Grade 12. Collingwood School was officially opened in 1984. A group of West Vancouver and North Vancouver parents who sought a locally accessible private school education gathered to create an independent school on the North Shore. The school was named in honour of the HMCS Collingwood, a flower class corvette which was commanded by the father of one of the founding members.
Our Vision
Infinite Opportunities
A Collingwood School education creates infinite opportunities for our students to excel. Our Four Strand approach—academics, athletics, arts and service— is delivered through university preparatory programs that are collaborative, interdisciplinary, relevant and pioneering. Our graduates will join the global community as critical thinkers who are resilient, socially conscious and prepared to make the most of their opportunities.
Our Mission
To prepare young people for meaningful lives.
Images are provided by schools and/or sourced from school's website and/or school's social media platforms.
School Media | Click to view Video
None available at this time.
Key Facts
School Type: Academic, University Prep
Grades (Gender): K – 12 (Coed)
Tuition: $ 21,450 – 40,400
Average Class Size:  20
Enrollment Day: 1,260 (K – 12)
Head of School: Lisa Evans
Contact Person: Lindsay Thierry 
Careers & Hire History at Collingwood
March 5, 2020 | Admissions Coordinator
March 2, 2020 | Social Studies Teacher
February 26, 2020 | English Teacher
February 24, 2020 | Alumni Coordinator
February 24, 2020 | Development Officer
February 24, 2020 | Visual Arts Teacher
February 24, 2020 | Intermediate Teacher
February 24, 2020 | Learning Resource Teacher
February 21, 2020 | Early Childhood Educator
February 21, 2020 | Kindergarten Teacher
February 13, 2020 | Associate Faculty
January 24, 2020 | Head of Senior School
January 8, 2020 | Associate Faculty
September 6, 2019 | Alumni Coordinator
September 5, 2019 | Advancement Manager
September 5, 2019 | IT Services Technician
July 29, 2019 | Advanced Math Teacher
July 29, 2019 | Teacher Intern
July 17, 2019 | Systems Administrator
July 10, 2019 | IT Services Technician
View all open positions on SchoolAdvice.net
Collingwood School – Career Page
School Administrators – Submit a Career Opportunity
Submit a Comment, Review or Testimonial
Share your experience with this school as a parent, student, or educator.
Collingwood | SchoolPress Posts
There are no upcoming events to display at this time.
Request/Submit Profile Updates
School Administrators, use this form to submit express updates.
Receive a notification when this profile is updated.
Enter your email address to be notified of updates to this profile.
Office
1001 Lenoir Ave, Suite B-111
Montreal, Quebec H4C 2Z6
Hours
M-F: 9:00 – 17:00
S-S: By Appointment
Call Us
(888) 509-7202
(514) 350-3519