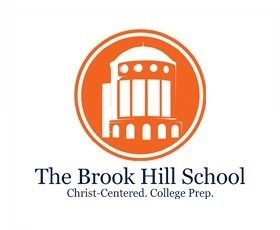 The Brook Hill School is committed to training students to be confident in both their faith and their education. A Brook Hill education prepares them to read insightfully, think critically, solve problems logically, and communicate effectively within the framework of a Biblical worldview. Brook Hill students are encouraged to discuss ideas with genuine intellectual inquiry and Christian charity. A Brook Hill foundation equips them to make good decisions, grounded in the faith; to face the challenges of the real world, without being sheltered from them; and to impact others for God's glory.
Key Facts
School Type: College/University Prep, Faith Based
Grades (Gender): PK to 12 (Coed)
Tuition: $ 10,760 – 43,200
Average Class Size: 15
Enrollment Day: 570  (PK – 12)
Enrollment Boarding: 80 (9 – 12)
Contact Person: Travis Albea, Interim Director of Admissions
Post a Review or Comment about this School.
Contact us to review all of your school options.
The first 30 minutes are always free.