What Brockton School says..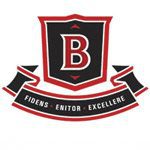 School Programs
All members of the Brockton School community strive to honour, in their daily behaviour, the school's core values of truth, trust, honesty and mutual respect. At Brockton, students have lockers, but no locks; there is simply no need for students to secure their personal property against their fellow students. Brockton's school culture is unique, and is articulated in the Student Handbook.
This unique school culture and the connection that Brockton teachers have with their students leads to an atmosphere where children learn in a physically and psychologically safe environment where the students want to learn. At Brockton, "It is O.K. to study". At Brockton, we ensure that each student has time with their teachers to explore new ideas, to receive feedback, to get to know one another. An outcome of this relationship is a true partnership in learning and living. What students take away from Brockton is much more than "marks"; they leave with tools for life. We believe that lifelong learning should be enjoyable to be fruitful.
Parent involvement is also key to Brockton's culture. It validates for the child the parents' choice of school. Although parent involvement need not include volunteering at the school (Brockton is not a "parent participation" school in that sense) there are many volunteer opportunities available for those parents who are interested.
At Brockton, we communicate frequently and effectively with all of our constituents (parents, teachers and students) on all matters, for example, programmes, student progress, governance and parent activities. Brockton is clear about its purposes and the school's vision, and we have adopted a proactive style of communication as a top priority.
Images are provided by schools and/or sourced from school's website and/or school's social media platforms.
Key Facts
School Type:
 Academic, International Baccalaureate
Grades (Gender):
 JK to 12 (Coed)
Tuition:
 $ 16,400 – 26,700
Average Class Size:
 16
Enrollment Day: 
Varies  (K – 12)
Contact Person: 
Kelly Angell, Registrar
Admissions Information
Brockton admissions department has a rolling admissions policy thus they accept applications throughout the year.
Application fees of $250.00 for B.C. residents and $300 for International residents.
The admissions process is as follows:
Parents (and child where possible) meet with Ms. McCulla, Head of School (or her designate) to find out about the school and to discuss if Brockton may be a fit.
Families complete the application form and submit the application with the application fee and supporting documents as requested.
For grades 1 – 12, an age-appropriate academic assessment will be arranged, followed by an opportunity for a classroom visit  for a half or full day. Junior Kindergarten and Kindergarten applicants will attend a specific assessment session.
Once the above steps are completed, Brockton School will notify applicants of the status of their application.
Tuition Fees: (2017-18) for JK – Grade 12 range from $16,400 to $23,700
Apply online at this link
For more information regarding JK – Grade 12 applications contact Kelly Angell, at 604.929.9201 or email [email protected]
Employment Opportunities & Hire History | Brockton School
June 29, 2018 – Teacher Intern
June 28, 2018 – Physical Education Teacher
June 11, 2018 – Grade 1 Teacher
June 11, 2018 – English Teacher
May 1, 2018 – Math Teacher
April 7, 2018 – Multiple Teaching Positions
March 21, 2018 – Multiple Positions (8)
March 20, 2018 – Grade 2 Teacher
February 21, 2018 – Teacher on Call
January 16, 2018 – Grade 2 Teacher 
January 15, 2018 – Teacher Intern, Junior School (Immediate Short Term Contract – Full Time)
View all positions posted on SchoolAdvice
School Administrators – Submit a Career Opportunity
Submit a Comment, Review or Testimonial
Share your experience with this school as a parent, student, or educator.
Comments, Reviews & Testimonials
Be the first to leave a review. 
There are no upcoming events to display at this time.
Loading ...
Search Schools with
SchoolFinder
Request/Submit Profile Updates
School Administrators, use this form to submit express updates.
Contact us to review all of your school options.
The first 30 minutes are always free.