What Brockton School says..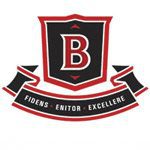 Brockton is a safe, caring environment where students are challenged academically through a broad and balanced curriculum which surpasses the expectations of the International Baccalaureate and British Columbia Education Ministry requirements. The academic programme is complemented by our Exploration, Discovery and World Music Ensemble. Our students are encouraged to participate in a wide range of sporting, artistic and musical activities. These co-curricular programs embrace all aspects of school life and demonstrate our excellent links with our local and global communities.
As an International Baccalaureate World School we are able to embrace the concepts of 21st century learning. We provide challenging programs in a culture of inquiry and foster the importance of giving service to others. At Brockton we encourage all students to achieve their true potential by being active learners and global citizens.
Students at Brockton don't simply come to school, they embark on an educational adventure where they are encouraged to take risks and inquire about the world around them. I am really proud to be the Head of Brockton School. It is an honour to lead a truly dedicated and highly trained staff and to serve the families of the Brockton Community. I would like you to be able to experience everything that is brilliant about Brockton. I welcome you all to come and see what makes our school so special.
Key Facts
School Type: Academic, International Baccalaureate
Grades (Gender): JK to 12 (Coed)
Tuition: $ 19,100 – 22,200
Average Class Size: 16
Enrollment Day: Varies  (K – 12)
Head of School: Karen McCulla
Contact Person: Karen Keech, Admissions
Careers & Hire History at Brockton
Submit a Comment, Review or Testimonial
Share your experience with this school as a parent, student, or educator.
Be the first to leave a review. 
Admissions Consulting & Education Services
View 450+ Canadian School Profiles
Viewing School Profiles
Click  'School Name"  >  Scroll List  >  Select a School  >  Click 'Search'
Request and Submit Profile Updates
School Administrators, use this form to submit express updates.
Last Update: 20.06.23
[post-views]
Office
1001 Lenoir Ave, Suite B-111
Montreal, Quebec H4C 2Z6
Hours
M-F: 9:00 – 17:00
S-S: By Appointment
Call Us
(438)-300-6190
(866)-300-9181