What The Booker School says..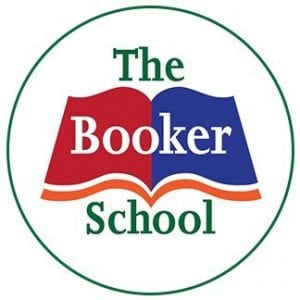 The Booker School is an independent, non-profit, non-denominational, Pre-K to Grade 8 school. Founded in 2012 by parents, we embrace the values of the International Baccalaureate, with a mission to gain full accreditation from the IB PYP (Primary Years Programme) for students aged 3-14.
Children are natural inquirers. At The Booker School, educators provide learners with opportunities to foster their inquiry skills in order to develop understanding of the world around them. In the Early Years Programme we embrace the opportunity for open-ended inquiry, balanced with a more guided and structured direction when needed. Understanding that play is children's work, our Early Years Programme incorporates play as a vehicle for students to further their social and academic learning. A strong foundation in math and language arts allows students to further their opportunities to build and communicate conceptual understanding.
Our community fosters a culture of respect, care, and open-mindedness. Our behaviour policy is structured around the IB Learner Profile as this provides a strong foundation for well being, social awareness and mindfulness. By encouraging a growth mindset, we believe students can learn from their mistakes through reflection and recognise areas for personal development
Key Facts
School Type: Progressive, Student Directed, IB 
Grades (Gender): JK – 8 (Coed)
Tuition: $ 7,650 – $12,750 (Varies part-time/full-time)
Average Class Size:  Varies
Enrollment Day:  Varies (JK-8)
Contact Person: James Weeks – Head of School
Careers & Hire History at Booker School
Submit a Comment, Review or Testimonial
Share your experience with this school as a parent, student, or educator.
Be the first to leave a review. 
Admissions Consulting & Education Services
View 450+ Canadian School Profiles
Viewing School Profiles
Click  'School Name"  >  Scroll List  >  Select a School  >  Click 'Search'
Request and Submit Profile Updates
School Administrators, use this form to submit express updates.
Last Update: 20.08.04
[post-views]
Office
223-4710, rue St.-Ambroise
Montreal, Quebec H4C 2C7
Hours
M-F: 9:00 – 17:00
S-S: By Appointment
Call Us
(438)-300-6190
(866)-300-9181