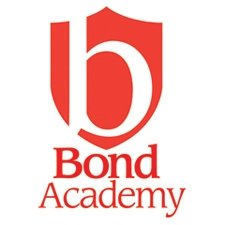 Bond Academy is a Liberal Arts Independent, coed, day (PS – Grade 12)  and boarding (Grades 10 – 12) school in Toronto, Ontario. Currently enrolling approximately 550 students it offers support for students with learning differences and provides a broad spectrum of extra curricular activities. AP courses are optionally available as are ESL and French language instruction.
Features of a Bond Education
At Bond Academy we pride ourselves in promoting the academic, social, physical, and character development of our students by providing them with a challenging, varied and supportive learning environment. We set high personal and academic standards for our students. We believe, with positive support and direction, that students will rise to the challenge of high expectations.
Key Facts
School Type: Montessori, Liberal Arts, AP Courses
Grades (Gender): PS to 12 (Coed)
Tuition: $ 13,000 -34,300
Average Class Size: 15
Enrollment Day & Boarding: 550  (PS – 12)
Contact Person: Jane Phillips,Head of Admissions
Principal: Jeffrey Farber
Careers & Hire History at Bond Academy
Submit a Comment, Review or Testimonial
Share your experience with this school as a parent, student, or educator.
Be the first to leave a review. 
Admissions Consulting & Education Services
"SchoolAdvice How To's - Click to view!" Finding & viewing school profiles.
Request and Submit Profile Updates
School Administrators, use this form to submit express updates.
Last Update: 20.04.12
[post-views]
Office
1001 Lenoir Ave, Suite B-111
Montreal, Quebec H4C 2Z6
Hours
M-F: 9:00 – 17:00
S-S: By Appointment
Call Us
(888) 509-7202
(514) 350-3519