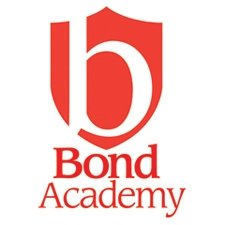 Bond Academy is a Liberal Arts Independent, coed, day (PS – Grade 12)  and boarding (Grades 10 – 12) school in Toronto, Ontario. Currently enrolling approximately 550 students it offers support for students with learning differences and provides a broad spectrum of extra curricular activities. AP courses are optionally available as are ESL and French language instruction.
Features of a Bond Education
At Bond Academy we pride ourselves in promoting the academic, social, physical, and character development of our students by providing them with a challenging, varied and supportive learning environment. We set high personal and academic standards for our students. We believe, with positive support and direction, that students will rise to the challenge of high expectations.
Images are provided by schools and/or sourced from school's website and/or school's social media platforms.
Key Facts
School Type: Montessori, Liberal Arts, Special Needs Support, AP Courses
Grades (Gender): PS to 12 (Coed)
Tuition: $ 12,500 – 24,500
Average Class Size: 15
Enrollment Day: 350  (PS – 12)
Enrollment Boarding: 200 (PS – 12)
Contact Person: Jane Phillips
Admissions Information
Bond Academy admissions department has a rolling admissions policy thus they accept applications throughout the year.
Application fees of $150.00 – $225.00 apply depending on grade level.
Tuition Fees: (2017-18) for Preschool to Grade 12 ranges from $12,500 to $30,000
For more information regarding Preschool-Grade 12 applications, contact Jane Phillips at admissions@bondacademy.ca
Post a Review or Comment about this School.
Employment Opportunities at Bond Academy
There are no upcoming events to display at this time.
Loading ...
Search Schools with
SchoolFinder
Request/Submit Profile Updates
School Administrators, use this form to submit express updates.
Contact us to review all of your school options.
The first 30 minutes are always free.