What Bodwell School says..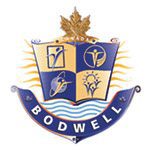 Bodwell High School is a private, co-educational day and boarding school offering grades 8 to 12, and university preparation.  Located in North Vancouver, British Columbia, Canada, Bodwell's campus overlooks the Burrard Inlet and the Vancouver skyline. Currently Bodwell enrolls approximately 150 day students and 450 boarding students. There is limited support for students with special needs and no special programs offered to students identified as gifted.
Mission Statement
To provide a culturally-diverse environment for students from around the globe and enable them to become active learners and well-rounded citizens who contribute positively to the world.  It is vital for our school to be recognized in the community as one that achieves high academic standards, and whose students and graduates are citizens of good character. The most important criteria for measuring the success of our mission will be our ability to attract students based on our vision; the high number of graduating students entering post-secondary institutions; and the resulting sense of satisfaction and reward felt by the Bodwell school community.
Key Facts
School Type: Traditional, University Preparatory
Grades (Gender): 8 to 12 (Coed)
Tuition: $ 18,150 – 34,200
Average Class Size: 18
Enrollment Boarding: 450  (8 – 12)
Enrollment Day:145 (8 – 12)
Contact Person: Martin Staffolani
Admissions Information
Bodwell admissions department has a rolling admissions policy thus they accept applications throughout the year.
Application fees of $200.00 (non-refundable) are required.
Tuition Fees: (2017-18) for Grades 8 – 12 range from $18,050 to $35,750
Apply online at this link.
For more information regarding Grade 8 – Grade 12 applications, contact Megumi Uehara at [email protected] or 604-998-1000
Post a Review or Comment about this School.
Employment Opportunities at Bodwell High School
There are no upcoming events to display at this time.
Request/Submit Profile Updates
School Administrators, use this form to submit express updates.
Contact us to review all of your school options.
The first 30 minutes are always free.